Countryside Tank Company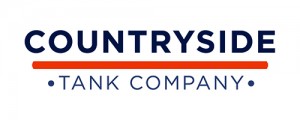 Countryside Tank Company has been in the business of manufacturing steel products for more than 40 years. New to Countryside Tank in 2018 is NQT bobtail bottles in 3,200 and 3,499 gallons.
During the National Propane Gas Association's Southeastern Convention & International Propane Expo this year, we will have two of our MC-331 transports on-site at the show.
Phone: 641-342-2134
Fax: 641-342-2137
Email: jgreving@countrysidetank.com
Booths: T-1551 & T-1651