Ecogreen Tank Monitor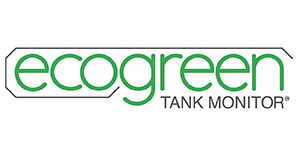 Increase profits by reducing delivery costs, while eliminating out-of-product calls. Wireless, solar-powered Ecogreen Tank Monitoring System installs in minutes and reports tank levels every two hours from any location, and it forecasts days until tank empty. User developed, the robustly simple report screens with 24/7 data accessibility via computer, tablet or smartphone, ensured by multiple location data servers. Try the interactive savings calculator on our website to discover how much your company can save per tank, per year. We offer a one-month free trial.
We will feature a live demo of Ecogreen software on a large screen TV, along with our interactive savings calculator at the National Propane Gas Association's Southeastern Convention & International Propane Expo in Atlanta.
Phone: 855-434-8265
Email: contact@ecogreentankmonitor.com
Booth: 1326