How the 2023 LP Gas Growth Summit unfolds
The LP Gas Growth Summit is a 2.5-day event that gathers retail propane company decision-makers and industry partners for one-on-one meetings, educational opportunities and other networking functions – all with the goal of building propane partnerships. Here's a look at how the Growth Summit unfolds at Reunion Resort, outside Orlando, Florida.

DAY 1
Registration
Propane retailers and partners make their way to Orlando. They check in at Reunion Resort and at the LP Gas Growth Summit registration table. Attendees receive welcome folders, which include their one-on-one meeting schedules for the next two days. LP Gas staff members emphasize to attendees the importance of following their meeting schedules closely – the key element in such a unique event.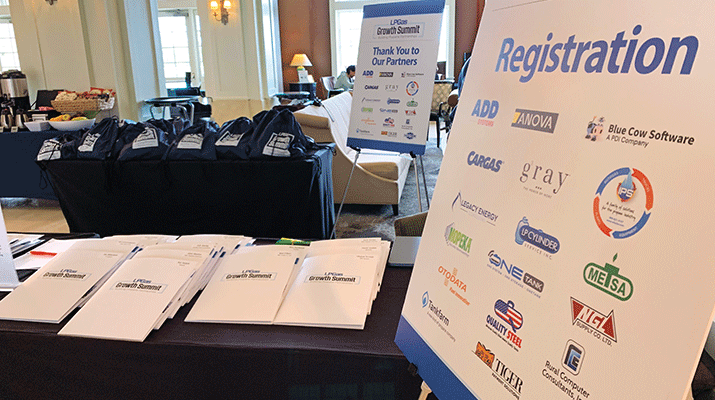 Meet the partners
The Growth Summit kicks off at 3 p.m. as partners, one by one, enter the ballroom and introduce themselves to propane retailers. Partners take a few minutes to share details about their company and the role it plays in the propane industry. These introductions also help retailers gain a better understanding of the companies they'll meet with privately over the next two mornings.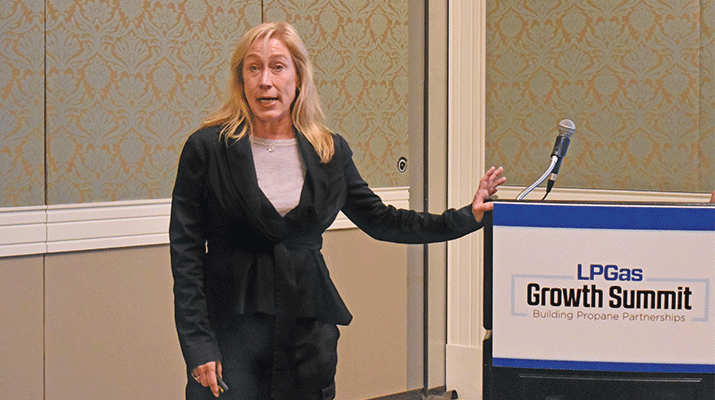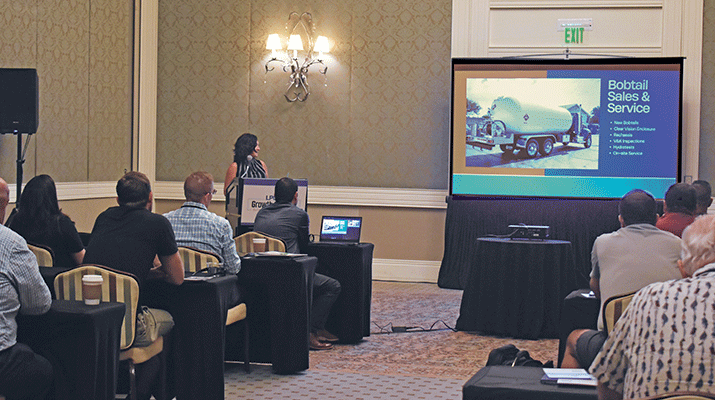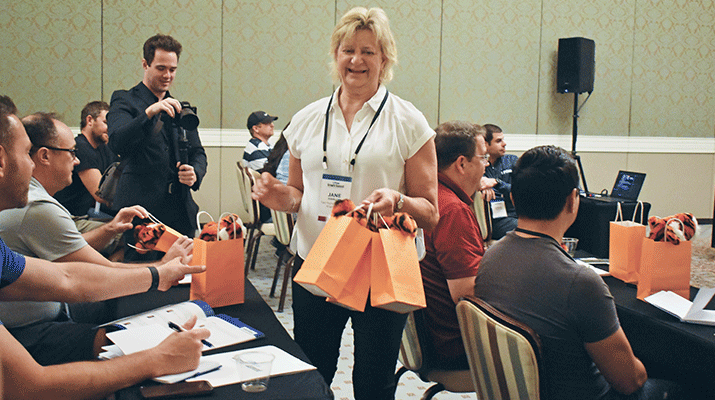 Welcome reception
Retailers and partners gather at Eleven Restaurant, high atop the Grande Tower, for drinks and dinner. The reception is a great way for attendees to unwind after traveling to Orlando. It's also the first real chance for retailers and partners to meet one another in a relaxed setting, which features a balcony by the pool and a picturesque view of the Orlando area. At night, Walt Disney World and EPCOT light up the sky in the distance.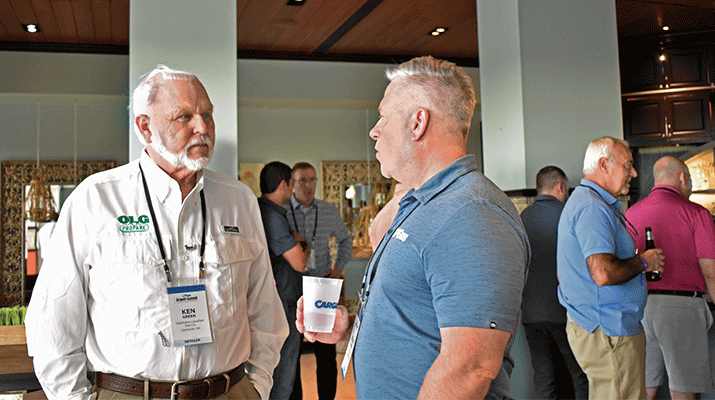 DAY 2
Breakfast and speaker
The Growth Summit begins early with a hot breakfast and featured speaker. This year, Jim Bunsey, the director of commercial business development for the Propane Education & Research Council, addressed the growing list of power generation solutions that propane retailers can offer to their customers.
Individual meetings
The one-on-one meetings between propane retailers and industry partners are the foundation of the LP Gas Growth Summit. Retailers and partners follow their respective meeting schedules, with retailers rotating among the Grande Tower suites to visit with partners. Each meeting lasts 20 minutes before retailers are asked to move on to their next meeting. LP Gas conducts video interviews with retailers and partners, and an LP Gas Lounge provides a place for attendees to relax and grab a snack between meetings.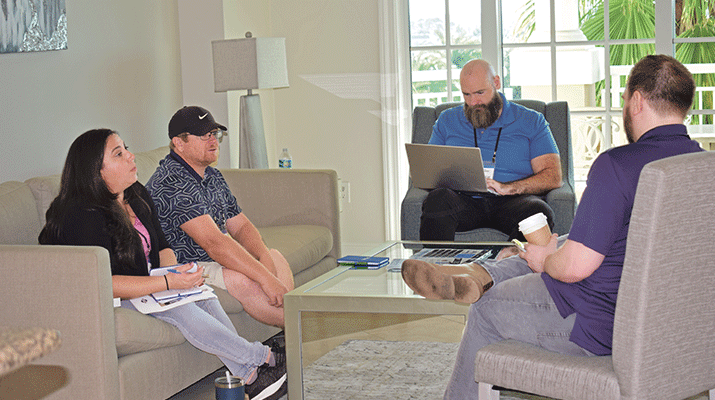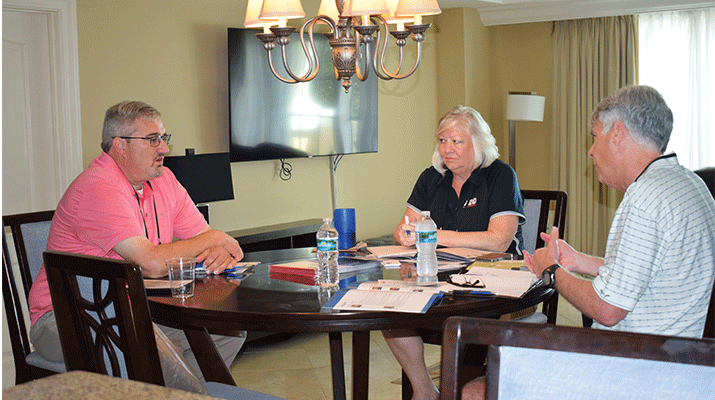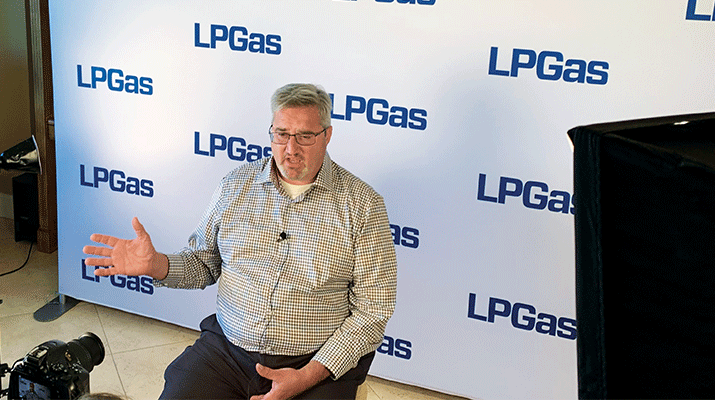 Golf outing and luncheon for non-golfers
When the first round of meetings end, retailers and partners carry their conversations to the golf course. After taking a group photo and grabbing a boxed lunch, the golfers participate in a scramble on Reunion Resort's Palmer Course. Non-golfers enjoy conversations during lunch at the clubhouse.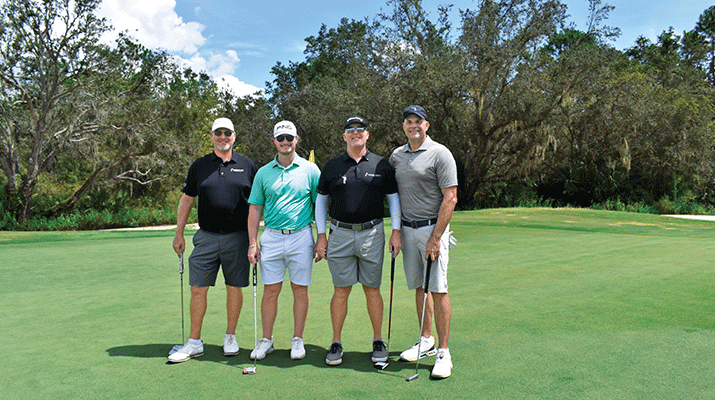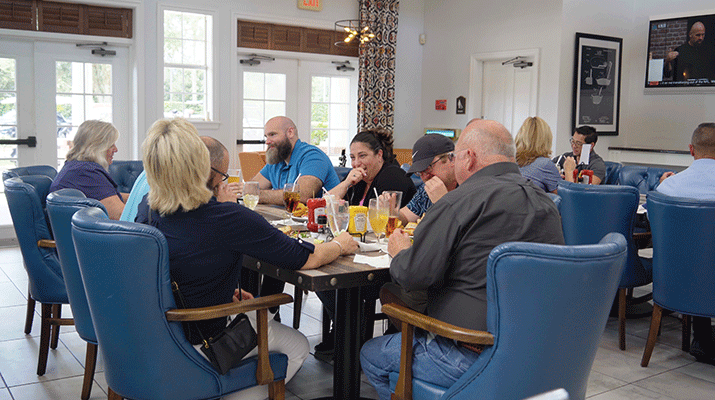 Barbecue
More great networking opportunities continue in the evening during a popular barbecue dinner. Normally held poolside, this year's dinner moved inside because of rain. Golfers review final team scores and rehash their time on the course. LP Gas recognizes team and contest hole winners. After dinner, attendees enjoy a friendly game of cornhole and the camaraderie they've built to this point.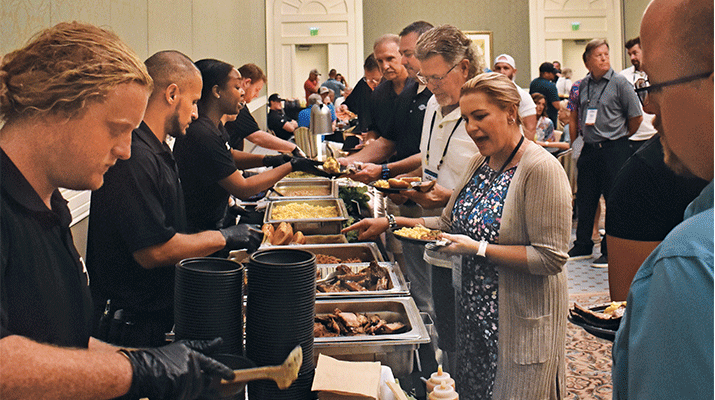 DAY 3
Breakfast and panel discussion
The final day of the Growth Summit begins again with a hot breakfast and more education. This year's panel featured a Q&A between LP Gas Editor Brian Richesson and Holtzman Propane's Randy Doyle. Doyle addresses hydronic, tankless water heating technology – called the Heat Pump Helper – that allows propane retailers to convert homes with electric heat pumps to dual-fuel space heating systems.
Individual meetings
After breakfast, retailers and partners begin the second round of one-on-one meetings in the Grande Tower suites. By the time the Growth Summit ends around mid-day, attendees will have had about 20 individual meetings, forming the building blocks for propane industry partnerships.
2024
Get a jump on reserving your place at the 2024 LP Gas Growth Summit.
Read more:
All photos by LP Gas staff and Tom Ledford/Ledford Productions