Icom North America opens technology and training center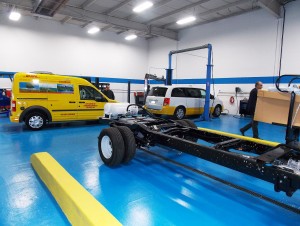 Icom North America LLC has launched its new Icom Technology and Training Center, dedicated to the development, integration, upfitting and training for its bi-fuel and mono-fuel liquid propane autogas injection systems, the New Hudson, Mich.-based company announced.
The training center officially opened Sept. 30 with a special event at the facility, which increases the company's building footprint by 50 percent. At the event, 35 industry members learned more about Icom North America's liquid propane autogas injection systems and how to market both them and propane autogas as the premier alternative fuel for fleet vehicles.
Icom North America fleet customers explained why propane autogas was the ideal solution for their needs, and attendees were given access to the company's liquid propane autogas injection systems and components, along with a ride-and-drive session and a propane autogas refueling station. They were also able to learn more about the Imega Game propane autogas sequential injection system, which the company announced in April that it would distribute.
Photo: Icom North America