In the Know: Delivery efficiency
In the Know is a monthly partnership between LP Gas and Propane Resources. This month, consultant Cooper Wilburn suggests ways propane retailers can improve delivery efficiency and reliability. 
---
QUESTION: What are best practices for maintaining reliable delivery service during busy stretches?
ANSWER: The retail propane distribution industry is highly concentrated within a demanding 90-day window, challenging the ability of businesses to guarantee consistent delivery.
To ensure your business is able to maintain quality, reliable service during the peak demand period, consider the following:
⦁ Redistribute demand. A strategic approach to navigate the challenges of busy, high-demand months could be to redistribute demand to the so-called "shoulder months." This can be achieved by transitioning customers to a "keep full" or autofill basis, which gives retailers control over delivery scheduling rather than being dictated by customers. Furthermore, it may be beneficial to consider delivering earlier than the typical threshold of a customer's tank reaching 20 percent capacity. Although this tactic may reduce the size of individual deliveries, the overall volume sold may increase and balance out peak demand times, making it a worthwhile trade-off.
⦁ Vehicle maintenance and purchase. Ensure regular maintenance of delivery vehicles during less busy periods.
⦁ Employ new tactics. There are an increasing number of tools designed to boost business capacity, and in turn, cash flow and business value.
One such tool is propane software, which has evolved to become highly intuitive. This software empowers retailers with the ability to predict future demand and facilitate efficient route planning. It is advisable for retailers to proactively review their projected weekly demand to identify potential crunch periods when anticipated deliveries may surpass delivery capability. Such foresight can help businesses preemptively adjust deliveries or extend driver working hours to mitigate the pressure of such periods.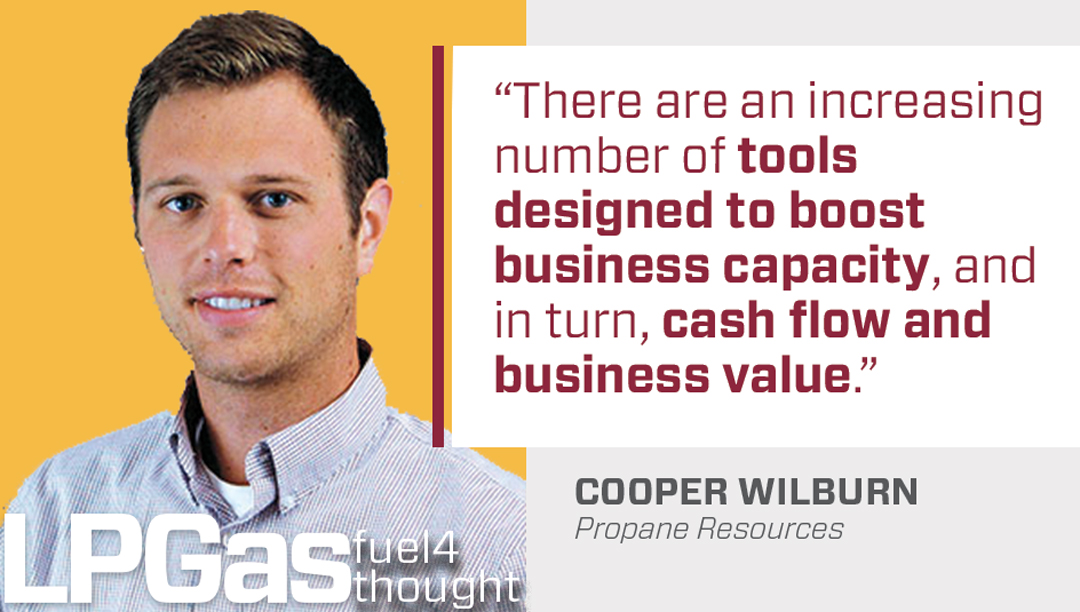 Some systems even enable you to associate one tank with another, allowing reduced drive time between stops. For instance, if one customer's tank is at 20 percent and the neighboring customer's tank is at 35 percent, the system can generate delivery tickets for both, thereby maximizing efficiency and avoiding the need to revisit the same area the following week.
⦁ Engage with your customers. Engaging with your will-call customers via phone call or text is another strategic move enabling retailers to gain control over scheduling. Prompt communication when a customer's tank reaches about 30 percent can yield two primary benefits. Firstly, it secures business and reduces the chances of the customer switching to a competitor. Secondly, it provides valuable information that can aid in coordinating deliveries to automatic customers around the same time as will-call customers.
Harnessing advanced business management tools, keeping rolling stock in tip-top working order and adopting proactive customer engagement strategies can significantly optimize operations in the retail propane distribution business, resulting in improved efficiency, increased cash flow and enhanced business value.
---
Cooper Wilburn is a consultant at Propane Resources. He can be reached at or 913-262-0196.