Korn/Ferry leading PERC's CEO search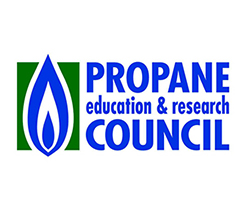 The Propane Education & Research Council (PERC) has retained Los Angeles-based Korn/Ferry International to conduct its search for a new president and CEO. Roy Willis, the council's first and only president and CEO who has led it for nearly 20 years, will retire July 31.
Lorraine Lavet, Korn/Ferry's sector leader who specializes in the recruitment of senior-level executives for trade associations, is leading the search. She is working in collaboration with a propane industry search committee composed of Bob Barry of Bergquist Inc.; former AmeriGas President and CEO Gene Bissell; Rob Chalmers of Meritum Energy Holdings; Drew Combs of CHS Inc.; Rob Freeman of Freeman Gas Co.; Bruce Leonard of Targa Liquids Marketing & Trade; Tom Van Buren of Ferrell North America; and Stuart Weidie of Blossman Gas Inc.
Rick Roldan, president and CEO of the National Propane Gas Association; Mark Sutton, president and CEO of GPA Midstream Association; and Willis are serving as advisers to the search committee.
"The PERC search committee went through a rigorous process to find the executive recruitment team that we feel is best matched with the organization's needs," says Van Buren, PERC chairman. "Based on interviews with other qualified firms, we selected Korn/Ferry to help us lead this important effort.
"It's an exciting time as we build on the successes from the past, incorporating new consumer awareness resources with commercialization activity in coordination with industry stakeholders to add value for all marketers," Van Buren adds. "It's a great opportunity for the new leader."
A new CEO should be in place by PERC's July council meeting in Denver, Willis says.
Brian Richesson is the editor in chief of LP Gas Magazine. Contact him at brichesson@northcoastmedia.net or 216-706-3748.