M&A broker, adviser joins NPGA board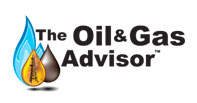 The National Propane Gas Association (NPGA) appointed Gary Papay, founder and principal of The Oil & Gas Advisor, to its board of directors.
Papay has more than 40 years of experience in the propane industry. He is a professional mergers and acquisitions (M&A) broker and adviser in business sales and acquisitions of mid-market companies, the company says.
"I have been involved in almost all aspects of the propane industry for over 40 years and it's a real honor to be named to the NPGA board of directors," Papay says. "It's a great industry with lots of good people and I'm looking forward to sharing my knowledge and experiences."
The Oil & Gas Advisor's expertise is selling middle-market businesses in the oil and gas industry, as well as petroleum and propane-related companies, with sales volumes up to $1 billion. Its M&A brokers handle all phases of the buying and selling process, working with buyers and sellers to transfer business ownership.

Allison Kral was a senior digital media manager at LP Gas magazine.