Marshall Excelsior Company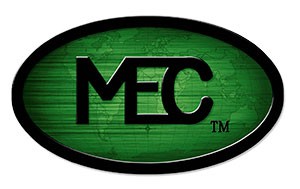 With 42 years of service to the LP Gas Industry, Marshall Excelsior Company (MEC) has evolved tremendously. Created from one man's vision, this small family business grew into a full-line manufacturer, covering large industrial needs down to domestic and RV applications.
Today, Marshall Excelsior remains dedicated to innovate and craft the highest quality LPG related products with an unrivaled personal touch toward our customers. In order to continue fulfilling this vision and commitment, MEC has doubled its workforce in the last 5 years and has partnered with Harbour Group to continue to expand production, testing and warehousing/shipping facilities along with new product development.
At the National Propane Gas Association Southeastern Convention & International Propane Expo we will have some new products including stainless steel globe and angle valves, excess
flow valves and back check valves for a piping system that will last the life of your truck, along with MEC's Sentinel dielectric inlet regulators and much more!
Phone: 269-789-6700
Fax: 269-781-8340
Email: sales@marshallexcelsior.com
Booth: T-1339