MFA Oil acquires Ford Oil Co.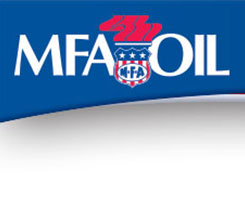 MFA Oil Co., a farmer-owned energy supply cooperative, acquired Ford Oil Co.
Ford Oil is an independent retailer of propane and refined fuels with offices in Hornersville and Kennett, Missouri.
This marks the third acquisition MFA Oil has made in the 2017 fiscal year, which began Sept. 1, 2016. Earlier in the fiscal year, the company acquired Ozark County LP Gas Co. Inc., with locations in Gainesville, Missouri, and Mountain Home, Arkansas, and Keiser Oil and LP Gas Co. of Keiser, Arkansas.
"Acquiring Ford Oil Company and its resources expands our footprint in the Missouri Bootheel, an important agricultural market," says Jon Ihler, vice president of sales and marketing for MFA Oil. "This deal builds on our growing presence in southeast Missouri and provides us with opportunities to better serve customers in the region."
Formed in 1929, MFA Oil has more than 40,000 members. It supplies fuels, lubricants and propane to customers in Missouri, Arkansas, Colorado, Georgia, Indiana, Iowa, Kansas, Kentucky, Nebraska, Oklahoma, Tennessee, Utah and Wyoming.

Allison Kral was a senior digital media manager at LP Gas magazine.