NAFTC partners for alternative fuel vehicle summit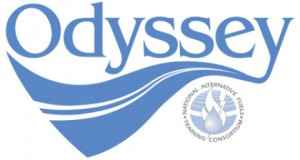 West Virginia University's National Alternative Fuels Training Consortium (NAFTC) program will work in conjunction with Earth Day Texas to conduct the 2017 kickoff event for the National Alternative Fuel Vehicle Day Odyssey event.
Earth Day Texas will host the kickoff as part of an inaugural one-day alternative fuel vehicle summit, which NAFTC will coordinate. Both the Odyssey Kickoff and Odyssey Summit will be held on April 20 at Fair Park in Dallas, NAFTC adds. Earth Day Texas events will take place April 21-23.
The Odyssey National Kickoff event keys in on the importance of alternative fuel vehicles to ensure a clean energy future. The Odyssey Summit will follow the kickoff and will feature industry speakers and presentations on alternative fuel vehicles, NAFTC says.
"A partnership between the NAFTC and Earth Day Texas is going to strengthen both organizations and the messages we both are conveying," says Bill Davis, NAFTC director. "These two great groups are instrumental in the effort to provide future generations of Americans with both a clean environment and the knowledge to use environmentally friendly vehicles."
Odyssey, established in 2002, is a nationwide event promoting alternative fuel and advanced technology vehicles to reduce the United States' dependence on foreign oil. Odyssey events will take place across the country on April 20 and will feature industry experts, vehicle displays, ride-and-drives and other activities.

Allison Kral was a senior digital media manager at LP Gas magazine.