NAFTC to host alternative fuel vehicle events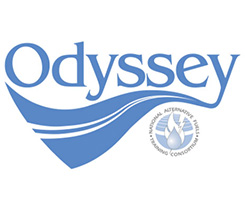 West Virginia University's National Alternative Fuels Training Consortium (NAFTC) will host the kickoff of the National Alternative Fuel Vehicle (AFV) Day Odyssey on April 20 at Fair Park in Dallas.
The National AFV Day Odyssey will take place during Earth Day Texas. The kickoff event will be hosted by Earth Day Texas in conjunction with the Dallas-Fort Worth Clean Cities coalition. More than 150,000 people are expected to attend the four-day event, according to NAFTC.
"Visitors will have the opportunity to see, touch and learn about more than 25 [alternative fuel vehicles] on display and find out why these vehicles play such an important role in our nation's energy security and cleaner environment," says Judy Moore, assistant director of communications and outreach at NAFTC and National AFV Day Odyssey's coordinator.
The Dallas event will also feature an Alternative Fuel Vehicle (AFV) Summit and vehicle display. The AFV Summit will open with a keynote speech from Chad Makovsky, executive vice president of operations at the Dallas-Fort Worth International Airport.
Both Alliance AutoGas and the Propane Education & Research Council are sponsoring the National AFV Day Odyssey. Harris Baker, president of Pinnacle Propane and an Alliance AutoGas partner, will be speaking on behalf of Alliance AutoGas on the Gaseous Fuels (Natural Gas and Propane Autogas) panel at 10:30 a.m. April 20 during the National AFV Day Odyssey Summit.
"This is a great opportunity for promoting the use of propane autogas and educating numerous audiences on alternative fuel and advanced technology vehicles," Baker says.
National partners for the event include the U.S. Department of Energy Clean Cities program and West Virginia University. NAFTC launched Odyssey in 2002 as a nationwide event to promote alternative fuels and advanced technology vehicles to reduce the United States' dependence on imported oil. Other locations across the U.S. plan to host Odyssey events on April 20 to celebrate the use of alternative fuel vehicles.
Megan Smalley was an associate editor at LP Gas magazine.