NGL Energy Partners to sell remaining propane business to Superior Plus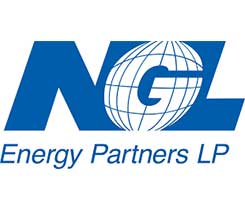 NGL Energy Partners LP announced an agreement to sell its remaining retail propane business to Superior Plus Corp. for $900 million in cash proceeds.
NGL made the decision to completely exit the retail propane business and redeploy capital at a comparatively higher rate of return in its water solutions and crude logistics businesses, the company explains.
The transaction is subject to certain regulatory and other customary closing conditions, and is expected to close within 60 days, the company says.
"Retail propane has been a stable asset for NGL and has grown through bolt-on acquisitions over time, but it is not a growth driver for [NGL] in the future," says Mike Krimbill, CEO of NGL. "The $900 million sales price for our remaining propane assets allows for significant deleveraging of our balance sheet and positions us to focus on, and reinvest in, our two largest growth platforms, which are crude logistics and water solutions."
NGL sells propane and distillates to over 316,000 residential, commercial and industrial customers. With over 1,000 employees in 151 locations (including 61 satellite distribution locations) and a fleet in excess of 1,000 trucks, the company services 22 states in the Northeast, Southeast and Upper Midwest. NGL trades under prominent regional brands, including Osterman Propane, Downeast Energy, Eastern Propane, Atlantic Propane, Anthem Propane Gas Inc. and Brantley Gas.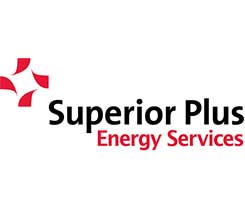 "The acquisition of NGL Propane is a highly strategic and transformative transaction for Superior and represents an exciting opportunity to leverage our current core competencies and integrated supply capacities with NGL Propane's strong Eastern U.S. retail platform," says Luc Desjardins, CEO of Superior. "The acquisition of NGL Propane significantly expands our U.S. propane distribution business and solidifies Superior as a leading North American propane distributor. I am looking forward to working with the management and employees of NGL Propane and the many brands it operates under."
In November 2017, NGL entered a similar agreement with DCC LPG, a division of DCC plc, to sell a portion of the company's retail propane business for $200 million.
"The management team and employees of the retail propane business have done a remarkable job building the footprint into one of the most envied positions in the United States retail propane market," Krimbill says. "They have done it safely and responsibly, and we want to thank them for all of their contributions to NGL. We look forward to working closely with the Superior team to close this transaction and expect to redeploy the proceeds from this sale into deleveraging our balance sheet and growing our water and crude businesses."
*Featured image: iStock.com/designer491

Joe McCarthy was an associate editor at LP Gas Magazine.