NTEA sets Work Truck Week 2021 for March
NTEA, the association for the work truck industry, will hold Work Truck Week 2021 (WTW21), a new platform to connect the commercial vehicle community and provide product news, market trends and operational insights. WTW21 will take place online March 8-12, 2021, and registration is now open.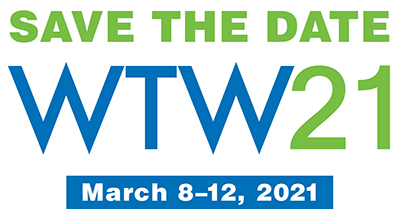 For more than 20 years, commercial truck manufacturers, distributors, upfitters and fleet managers have gathered at The Work Truck Show. Indianapolis has hosted the event, which has also drawn companies and employees from the propane industry.
"Although we can't gather in person, we know it's more important than ever to provide opportunities for connection and insight," says Steve Carey, NTEA president and CEO. "WTW21 showcases the innovations, solutions and people driving the future of the commercial vehicle industry, while prioritizing health and safety."
NTEA says WTW21 will provide the industry with access to:
The latest information on work trucks, equipment and other new products.
Updates from chassis manufacturers.
Analysis of relevant economic and market trends.
New sustainable vehicles and technology.
Opportunities to connect with manufacturers and suppliers.
Established in 1964, NTEA represents more than 2,100 companies that manufacture, distribute, install, sell and repair commercial trucks, truck bodies, truck equipment, trailers and accessories. The association maintains its administrative headquarters in suburban Detroit and government relations offices in Washington, D.C., and Ottawa, Ontario, Canada.
Editor's note: This article was updated Jan. 21 with information about registration.
Featured image: LP Gas staff
Brian Richesson is the editor in chief of LP Gas Magazine. Contact him at brichesson@northcoastmedia.net or 216-706-3748.