PERC debuts education resource on forklifts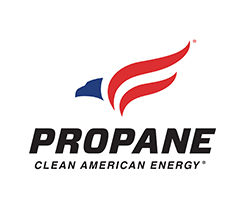 The Propane Education & Research Council (PERC) released a new educational resource for equipment dealers and distributors that outlines ways to grow their business with propane-powered forklifts.
"Whether a customer wants easy refueling, more productivity, or fewer emissions, propane forklifts get the job done," says
Jeremy Wishart
, PERC director of off-road business development. "Our newest resource will help walk distributors through the process of selling
propane forklifts
to their customers looking for a forklift fuel that meets their needs."
With PERC's free five-step path to propane guide, available at Propane.com, PERC says users will:
1. Familiarize themselves with the advantages of propane.
2. Discover which brands manufacture propane forklifts.
3. Learn to build relationships with local propane suppliers.
4. Use PERC's available tools and resources to their advantage.
5. Consider PERC their point of contact for propane forklift questions.

Joe McCarthy was an associate editor at LP Gas Magazine.