PERC to highlight propane autogas at 2022 Work Truck Show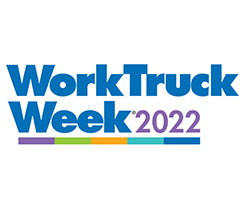 During the 2022 NTEA Work Truck Show, taking place March 8-11 in Indianapolis, the Propane Education & Research Council (PERC) will highlight the benefits of propane autogas engines and technology.
PERC and Blossman Gas plan to discuss Big Cedar Lodge's use of propane autogas as part of the Missouri resort's sustainability efforts. The event will take place at the PERC booth (#5591) March 9 at 3:10 p.m. EST. A shuttle from Big Cedar Lodge will be featured at the PERC booth.
At the interactive booth, attendees can see how propane autogas accelerates decarbonization. It will feature three propane autogas engines, including a Cummins B6.7, a Roush CleanTech 7.3-liter and a Power Solutions International 8.8-liter.
"Propane autogas engine technology is reaching new heights, and we're looking forward to having attendees join us on the path to zero to learn how these engines can provide cost and emissions benefits," says Steve Whaley, director of autogas business development for PERC. "For medium-duty fleets that need an affordable and reliable way to significantly reduce emissions without compromising on range or performance, propane autogas is the energy source for you."
Fleet owners and managers that make at least one stop in the PERC booth will be entered to win four box seats at the Indianapolis 500 on May 29. Winners will be randomly selected at the end of the show and do not need to be present to win.
Danielle Pesta is the senior digital media manager for North Coast Media, the parent company of LP Gas. She can be reached at dpesta@northcoastmedia.net.