Propane Management Systems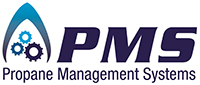 Propane Management Systems (PMS) has multiple products that help any propane or fuel company. We have an accounts receivable program that includes real-time routing, inventory controls both parts and liquid, and credit card processing done inside PMSAR, among many other features. The PMS Mobile tablet now has real-time capabilities, geo fencing, credit controls, ability to take pictures, and many other features. All of these features can easily be demonstrated online.
PMS will be demonstrating our PMSAR office software and our PMS Mobile real-time tablets at the NPGA Southeastern Convention & International Propane Expo.
Phone: 855-354-1717
Email: sales@propanemanagementsystems.com
Booth #1025