Propane Personality: Bridget Kidd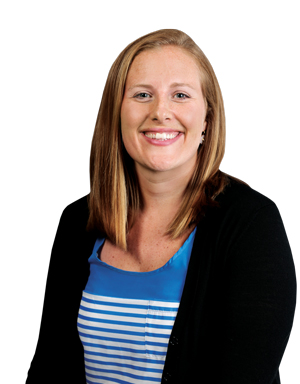 Bridget Kidd
Senior Vice President of Industry Relations, Propane Education & Research Council (PERC)
Education
Saint Joseph's University
Master's in Organization Development
Class of 2013
Villanova University
Bachelor's in Communications
Class of 2003
Work Experience
2018-Present
Propane Education & Research Council
⦁ Senior Vice President of Industry Relations
2012-18
⦁ Director, Residential and Commercial Markets
2008-12
Home Builders Association of Bucks and Montgomery Counties
⦁ Executive Vice President
2006-08
Home Builders Associations
⦁ Government Affairs Director
2006-07
Realtors Legislative Alliance
⦁ Government Affairs Analyst
2004-05
State Sen. Connie Williams
⦁ Scheduler/Constituent Service Representative
Current role
Kidd leads PERC's industry-facing initiatives. She spends a lot of her time talking to propane marketers and gaining their perspectives about workforce outreach while sharing the role PERC can play in those efforts, through tools such as education or scholarships. Kidd also dedicates her time strengthening PERC's relationship with the state propane associations as well as with the National Propane Gas Association.
Workforce outreach
The impacts of COVID-19 and overall market dynamics drove PERC's move to emphasize workforce outreach, Kidd says. Leaders heard the industry's call for help as well as the council's call to make workforce initiatives a priority. So now it produces tools for businesses and communities. "It seems like a natural progression" for PERC to help the industry attract and retain qualified employees, she adds. One of her favorite initiatives is PERC's Technical School Grant Program, which awards $10,000 to 40 schools. The schools incorporate approved propane curriculum from PERC, using propane equipment for laboratory instruction and encouraging students to get CETP certification.
Leadership podcast
Kidd and Freddie Ridler of Rural Computer Consultants co-host the Women in Propane's "Through the Leadership Lens" podcast, which launched in 2022. Each episode focuses on improving the propane industry through leadership discussions. Kidd calls it a humbling experience. "I am super interested in how people view leadership, how they incorporate mentorship and development into their company and into their personal life," she says. Guests have included Steve Kaminski of NPGA, Julie Johnson of Ted Johnson Propane and Nancy Coop of Cetane Associates. Kidd says the podcast centers around: How do you help raise up the people around you? "What a great thing to be a part of, right? Who's not going to enjoy that?"
Message for marketers
Safety and training resources are a natural part of PERC's offerings to the industry, but Kidd reminds marketers about other valuable training available to them – in customer service, renewable propane, combined heat and power, and power generation, for example. Marketers can access the council's full library of training materials at propane.com. "If there's something we're promoting and it's not the right time for your company, that's fine," Kidd says. "But when you do have time, go back and look at those resources because timing is everything."
Leadership in Energy Ambassadors
This year, PERC debuts its Leadership in Energy Ambassador Program, creating a network of company and industry leaders who will help share the important messages about propane. Kidd calls the program, years in the making, "a little new baby of mine." Through an application process, PERC aims to select at least one ambassador in each state. The group will convene in March in Sarasota, Florida, where PERC will provide educational tools and training to help the ambassadors participate in the national energy conversation. "That will be the start of creating a network of people who represent their companies but also are willing to represent the industry in getting the word out" about propane and its environmental story, Kidd says. After the event, PERC plans to create a forum in which program participants can continue to exchange ideas.
Hobbies
Kidd and her husband dedicate a lot of time to their kids' school functions. The family is involved in Little League and the swim team. Kidd loves to read (mainly fiction and professional books). "I have three going at any given time," she says.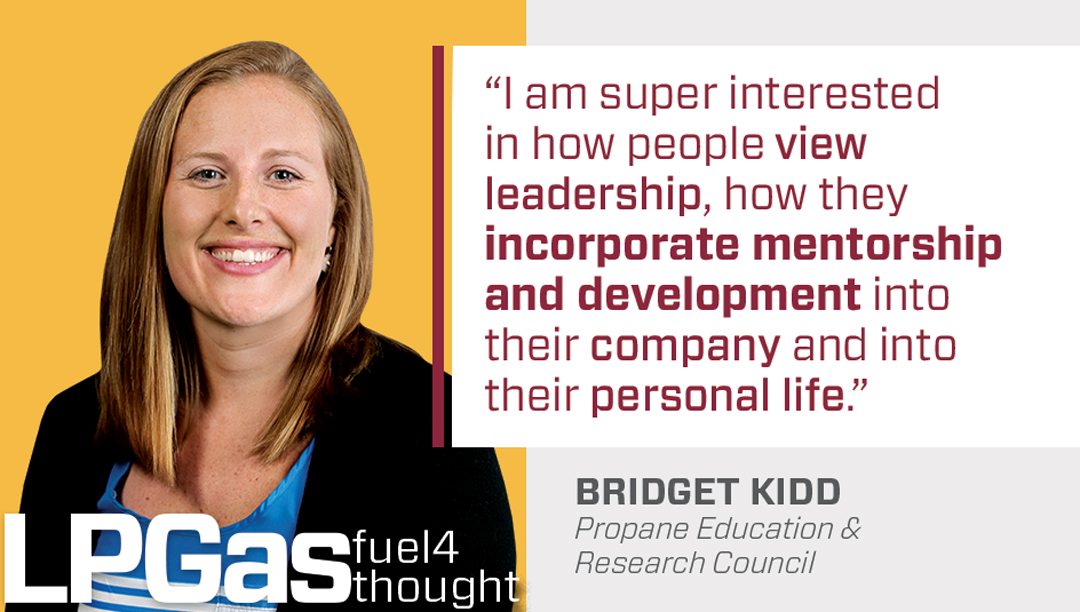 Brian Richesson is the editor in chief of LP Gas Magazine. Contact him at brichesson@northcoastmedia.net or 216-706-3748.