Propane Personality: Chris DeFilippo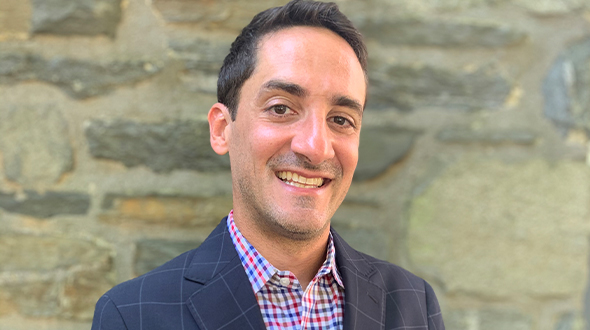 Chris DeFilippo
Vice President of Corporate Development and Marketing
Superior Plus Propane
EDUCATION
Duke University – Fuqua School of Business
MBA, Finance, Entrepreneurship
Class of 2010
Penn State University
Bachelor of Science in Electrical Engineering
Class of 2002
WORK EXPERIENCE
2017-Present
Superior Plus Propane
• Vice President of Corporate Development and Marketing
• Director of Corporate Development
2017
Tank Utility
• Marketing Director
2010-17
AmeriGas
• Marketing Director
• Acquisitions Manager
• Commercial Marketing Manager
2002-08
National Instruments
• Product Manager
• Applications Engineer
Role at Superior Plus
DeFilippo is part of the corporate development team that's led by Trent Nagata, but he also works on the sales and marketing side to reach Superior Plus customers through a combination of traditional techniques and new digital tools. DeFilippo refers to himself as a "marketer's marketer," having a sales and marketing background with some finance. It's a set of skills that he also brings to his new role with the Propane Education & Research Council (PERC).
Meet the new PERC chairman
In July, DeFilippo began a two-year term as chairman of PERC. He replaced Stuart Weidie of Blossman Gas. DeFilippo says his first council meeting was "a little bit nerve-wracking," but he enjoys being in the middle of an organization and process he respects, absorbing it all and guiding it along.
"I feel like I'm just barely stepping into the shoes of giants that have been in that role," he says. "I give a lot of credit to my fellow councilors, the folks that are on that team that contribute all of their knowledge, wisdom, experience to every single meeting. And then truly the PERC team itself. They do such a marvelous job at keeping everything organized and on the rails. I'm in a fortunate spot. All those other folks make it easy."
Check out LP Gas' video interview with DeFilippo about his new role with PERC.
'Nuts and bolts' of a council
DeFilippo's initial contributions to PERC came as part of its Advisory Committee, which is composed of several working groups (industry engagement, market growth and commercialization, research and technology, and safety and technical training). He says "so much of what the council does comes out of those working groups," and it's a "spectacular learning ground to understand how the organization comes together" to execute its strategic plan and priorities. "All those groups need more engagement from folks in the industry," he says. "Love to have new blood in those groups."
Showing gratitude
DeFilippo has a close connection to two past PERC chairs – Paula Wilson and Daniel Dixon. He worked for both while with AmeriGas and learned different lessons from each. As the former marketing director at AmeriGas, Wilson focused on the propane customer, while Dixon, then director of business development, helped DeFilippo understand the financial side. DeFilippo also credits former AmeriGas CEO Gene Bissell, now a board member with Superior Plus, and Rob Freeman, formerly of Freeman Gas, which is now a Superior Plus company, for playing a special role in his career. "All those folks I owe a debt of gratitude to for helping me learn the industry and get engaged with PERC," he says.
Renewable propane
DeFilippo feels both PERC and the industry are at the cusp "of some real exciting things," renewable propane being one of them. "It's vital to the longevity of the industry," he says. "It has the potential to cut across all the different applications and marketers. We're just at the very beginning of that, and I hope that over the next two years I get to see how that grows and hopefully do my part to help encourage it."
Hobbies
With a teenager and 10-year-old twins, DeFilippo says he stays busy "chasing kids around a bunch." He also enjoys golf.
Brian Richesson is the editor in chief of LP Gas Magazine. Contact him at brichesson@northcoastmedia.net or 216-706-3748.