Propane Personality: Dan Binning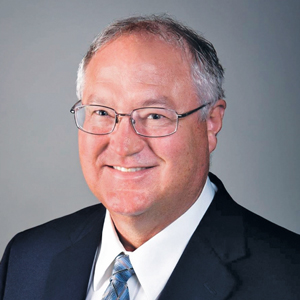 Dan Binning
Executive Director, Colorado and New Mexico Propane Gas Associations
EDUCATION
University of Southern California
Master of Business Administration in Marketing and General Business
Class of 1981
Harvard University
Bachelor of Arts in Government
Class of 1979
WORK EXPERIENCE
November 2016-Present
Colorado and New Mexico Propane Gas Associations
⦁ Executive Director
2012-16
Kiva Energy
⦁ Territory Manager
1998-2012
AmeriGas
⦁ General Manager, Western Operations
⦁ Manager, Western Regional Operations
⦁ Market Manager
⦁ Manager
1995-98
All Star Gas
⦁ Vice President, Western Region
1992-95
Ferrellgas
⦁ Manager
1980-92
Petrolane/Suburban Propane
⦁ Director of Special Projects
⦁ Regional manager
⦁ Manager
⦁ Intern and part-time work
Executive leadership
Binning cites several main facets of his current leadership role:
Association administration: Organizing and overseeing the associations' board meetings as well as planning the states' combined convention. He also works alongside the Propane Education & Research Council (PERC) on safety, education and training initiatives for his members.
Government relations: Staying involved at the statehouses, especially when the legislatures are in session, and poring over bills that may have the potential to impact his members.
Building a case for propane: When Binning identifies harmful bills, he writes position papers that his lobbyists can use in talking to the legislatures.
A tale of two states
Binning says the challenges for his members lie mostly in the electrification movement and the rise of stretch codes. Some building and zoning codes are making it unpractical to install propane or natural gas lines, or they seek to replace propane or natural gas appliances. "In New Mexico, we win more often than we lose," he says. "In Colorado, we lose more often than we win."
Rewarding experience
Binning says his state association work has been rewarding as he's helped Colorado and New Mexico overcome financial challenges. "We've worked hard with the board and the executive committee in New Mexico, and I'll be leaving them in fine financial shape when I retire at the end of the year. We have very good lobbyists in both states that help us tremendously. It's been rewarding to get the training done and utilize the PERC funds. It's gratifying to see the industry participating."
Learning to adapt
After getting his MBA from Southern California, Binning began a summer internship at Petrolane in 1980. At the time, he thought he would work in retail propane – and for Petrolane – for his entire career. "Things change and you have to adapt," he says, "and I believe I have."
Harvard memories
Binning, who grew up in Southern California, played outside linebacker and special teams on the Harvard football team. "It was a blast," he says. "In the Ivy League, everybody's a walk-on. There are no athletic scholarships. Everybody's playing for the love of the game." Binning mostly remembers the camaraderie, the friendships and the hard work that went into the experience. "I have a small group of guys – we get together on the third Thursday every other month on a Zoom call. They're all Harvard football players. It's just connecting and renewing our friendships."
Headed toward retirement
After 44 years in the propane industry, Binning will retire from his position at year's end. He says he will participate in the Benchmarking Council for another year before stepping away for good. "Not to wax too philosophic, but I'm extremely grateful to this industry. It's provided tremendous friendships and professional satisfaction over these years. I don't regret a minute of it. It's been a wonderful ride, and I'll treasure the friendships and the memories for as long as I live."
Hobbies
Binning loves to read, often two to three books a week. He especially likes historical fiction, history, biographies and the occasional novel. He also enjoys long walks with his wife, Lisa, and dog, Max.
Brian Richesson is the editor in chief of LP Gas Magazine. Contact him at brichesson@northcoastmedia.net or 216-706-3748.