Pros4Care golf benefit returns in Texas
The 13th annual Pros4Care Golf Benefit will take place Oct. 11 at Stonebridge Ranch Country Club in McKinney, Texas – 30 miles north of Dallas.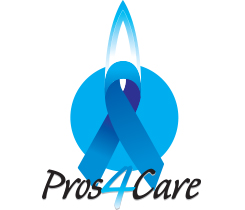 Pros4Care was founded in 2006 by propane industry members Pat Hyland, former LP Gas editor and now of the Propane Education & Research Council; former Heritage Propane President Bill Powers; and Ed Varney of RegO Products.
The nonprofit's mission – to raise awareness of prostate cancer and assist patients financially – has spread to include multiple industries, such as energy, professional sports, music, insurance and more.
"Propane is still a key part of it, but there are people from all walks of life," Varney says.
Since its formation, Pros4Care has helped raise over $250,000 to support prostate cancer research through the Prostate Cancer Foundation. The golf event, canceled in 2020 due to the coronavirus pandemic, serves as the group's major fundraiser each year.
Varney says it's important for people to know they can donate anytime to support the effort, even if they can't attend the golf benefit.
This year, former Cowboys and Steelers lineman Flozell Adams and other local and professional sports celebrities will be in attendance at the event.
"People are excited to return. That's why we've had an overwhelming response – because they missed last year," says Varney, noting more than 100 registrants for this year and a growing pool of sponsors.
Varney says the event will move next year to Brookhaven Country Club in Dallas.
For more information, contact Varney at edvarney@pros4care.org.
Brian Richesson is the editor in chief of LP Gas Magazine. Contact him at brichesson@northcoastmedia.net or 216-706-3748.