Rural Computer Consultants Inc.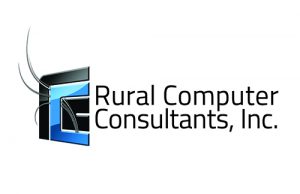 For over the 40 years, Rural Computer Consultants (RCC) has grown to over 50 employees who support our 2,000 active installations throughout the United States, Canada and other countries. Fuel Distribution System (FDS) is packed full of special modules, designed for any size business. FDS offers you value, as it's powerful and affordable. It also offers flexibility, as it adapts to your needs. It boosts profitability, helping you manage your business efficiently. It also has provided more than four decades of superior software development and technical support.
Sales: Daily work, cash receipts, point of sale and more.
Reports: Customer and efficiency reports, credit reports, company and equipment reports and more.
Routing and scheduling: File maintenance, service work orders, driver daily logs, mapping and more.
Customer inquiry: Look up customer details from accounts to general notes.
MOGO: Mobile office on the go, a handheld solution for your delivery and service work order vehicles.
Phone: 1-800-722-6659
Email: sales@rccbi.com
Booth: 1037