September 2023: Propane retailer operating expenses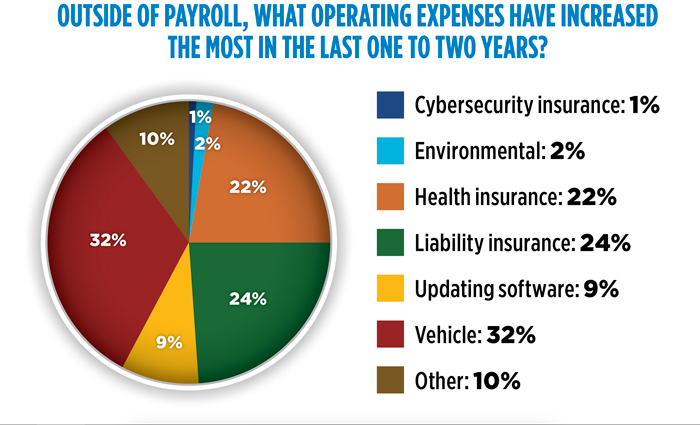 Commentary: Vehicle expenses, insurance costs and higher wages added pressure to propane marketers' balance sheets during the period spanning April 2022 through March 2023.
Vehicle expenses have increased for 32 percent of respondents to Gray, Gray & Gray's 2023 propane industry survey, followed by increases in the cost of liability insurance (24 percent of respondents) and health insurance (22 percent).
Wage increases were also widespread during this period. Most respondents (44 percent) reported increasing payroll by 4 percent to 5 percent. Payroll increased by more than 6 percent for 42 percent of respondents, with 25 percent of survey takers reporting wage increases of 8 percent or more.