Smith Gas Liquids adds regional sales rep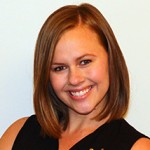 Smith Gas Liquids Company, an independent wholesale propane company, added Melissa Fochtman to its wholesale sales team as regional sales representative for its Central Atlantic region.
Fochtman has five years of experience in account management, with previous experiences working in the banking and insurance industries.
Photo: Smith Gas Liquids Company
Megan Smalley was an associate editor at LP Gas magazine.