Superior Energy Systems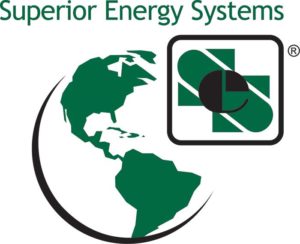 Superior Energy Systems is featuring two new products at the NPGA Southeastern Convention & International Propane Expo:
Integrated terminal automation control
Superior Energy Systems' integrated terminal automation control provides midstream terminal users with the ability to customize their terminal's backend control system, improving both efficiency and safety. Customized processes include the starting and stopping of pumps, opening and closing of valves, beginning and ending of deliveries, changing process control variables including high and low liquid levels and pressure temperature set points. In addition, the system utilizes a density meter to verify the state of the propane (liquid or vapor) and identify the process point from liquid withdraw to vapor recovery during railcar unloading.
The system also allows for remote monitoring of emergency shutdown devices to allow for monitoring of specific zone alarms. The controls allow for increased security by allowing managers to operate terminal functions remotely and shut down terminal processes with the push of a button. Efficiencies are increased with the ability to begin, end and change functions from any location. The system is operated through a tablet or smart phone and allows for multiple user accounts and varying security level access. The control system can be added to any new or in-use terminal.
PRO-Vend 1050 and 2050 retail autogas dispensers
Superior Energy Systems' PRO-Vend 1050 retail autogas dispenser features an enhanced software system that allows for communication with Gilbarco, Ruby and Dresser Wayne retail fuel management systems. The new system incorporates control-board mounted LED lights related to system functions for simplified troubleshooting.
The PRO-Vend 2050 is a customizable web-based propane autogas fuel dispenser with an integrated fuel management system. The unit tracks key data like driver and vehicle identification, vehicle mileage and gallons pumped for a virtually unlimited number of vehicles, drivers and customers. The software allows for exportation of fueling transactions and data directly to accounting software like QuickBooks. In addition, the 2050 includes access to multiple, user-friendly reports.
Phone: 440-236-6009
Email: marketing@superiornrg.com
Booth #302