Uncovering the propane industry's Rising Leaders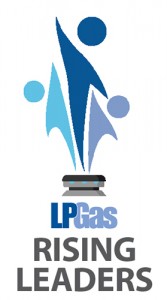 An aging industry. A shortage of truck drivers. A concern about bringing talented young employees and reliable hard workers into the mix.
The propane industry has touched on these important topics in one form or another recently, and it's looking to address them even more in the months ahead.
While we at LP Gas magazine plan to stay on top of these developing issues and initiate discussion about how they might impact propane's future, we want to take a timeout and look at the industry in its current form as it pertains to leadership.
A look around the industry reveals talented young leaders in some of the highest positions at their respective propane companies. You can already see some of these individuals contributing their time and talent at state and national meetings.
When Conger LP Gas President and CEO Dan Richardson broached the idea to us last fall, we got to thinking: Who are these young leaders and how are they different from the industry's current leaders? How can they apply their offerings to the opportunities and threats facing our industry? In essence, how can and will they take our industry into the future?
Outreach to the industry last fall and into the winter turned up a lengthy list of nominees (ages 45 and younger). From that list of nominees, we selected 15 individuals. We're honored to introduce our first installment of what we're calling the LP Gas Rising Leaders.
We believe you'll find their comments – submitted to us, edited and presented directly to you about themselves, their businesses and the industry – to be insightful. And maybe in the process of sharing their information, whether it's a business practice, technology or viewpoint, the Rising Leaders will provide an idea or solution for you and your business that will help benefit the entire industry in some way.
For example, Amanda Bacon of Palmer Gas & Oil talks about dispelling the myth of propane as a dirty industry and understanding millennials. Matthew Irish-Jones of Irish Propane discusses the benefits of using Google Earth. Allegra Pacheco of Pecos Propane stresses the urgency of LP gas dealers to educate their elected officials about the propane industry. And Emily Willis of Blossman Gas notes how promotional ads on Facebook have brought hundreds of customers to a company branch in one day. This is just a sliver of topics brought to the forefront by our Rising Leaders.
Nominees not recognized on our first Rising Leaders list certainly will be considered for future lists. And if you would like to submit a future Rising Leader, please email me at my address below for more information.
You can say the propane industry is at a crossroads. We're seeing a unique dynamic at play. The energy boom that has grown our domestic supply of propane to record levels is meeting a strengthening call in some circles for renewable energy. Propane is already clean and green, but those attributes might get lost when the battle lines are drawn across competing energies.
While the industry's current seasoned leaders go to work every day contemplating propane's successes and struggles, it appears the next generation is ready to step up, as well. And it's clear that time is now.
---
Would you like to nominate a Rising Leader for recognition in a future edition of
LP Gas
magazine? Email Editor-in-Chief Brian Richesson at brichesson@northcoastmedia.net or fill out our Rising Leaders nomination form.
Brian Richesson is the editor in chief of LP Gas Magazine. Contact him at brichesson@northcoastmedia.net or 216-706-3748.