Vapor recovery brochure offers rundown on compressors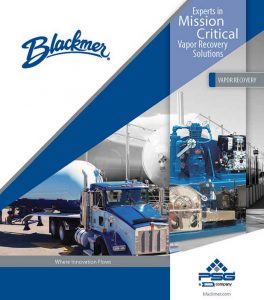 Blackmer released an LP gas/NH3 vapor recovery brochure, which explains how the company's oil-free reciprocating compressors can help improve vapor recovery in the global LP gas and NH3 industry.
According to Blackmer, its compressors offer cost-effective recovery technology that can help improve a company's environmental compliance and bottom line. They're designed for specific applications in LP gas and NH3 gas handling, product transfer and vapor recovery. Blackmer's oil-free reciprocating compressors boast a patented isolation chamber design and piston seals that prevent oil contamination and blow-by, the company adds.
Blackmer's brochure also discusses the company's LB Series compressors, which are designed to handle a wide range of liquefied gases, including propane, butane and anhydrous ammonia. They are suited for unloading rail cars, pressure vessels, transports and tanks that present poor suction conditions for pumps.
In addition, the Blackmer Mobile Evacuation Unit provides liquid evacuation and vapor recovery for storage tanks and transports, as well as for transferring liquids from tank to tank.
Photo: Blackmer

Allison Kral was a senior digital media manager at LP Gas magazine.