Hexagon Ragasco North America Inc.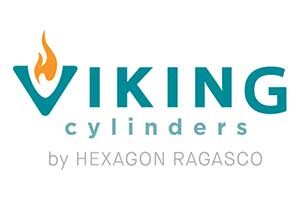 Viking Cylinders is a line of composite propane cylinders from Hexagon Ragasco approved for use in the US, Canada and over 70 other countries.
With over 14 million units in circulation worldwide, our cylinders have the best safety record in the industry.
Their lightweight, corrosion-free and translucent construction makes them an attractive alternative to traditional steel cylinders and they are suitable for a wide range of domestic, leisure and industrial applications. They are ideal for exchange and will enable your company to increase market share and build customer loyalty.
Stop by our booth at the National Propane Gas Association's Southeastern Convention & International Propane Expo. We will present our range of composite propane cylinders and a steel cage ideal for exchange locations.
Phone: 740-788-9560
Email: northamerica@hexagonragasco.com
Booths: 644 & 646