Westmor names territory manager for Wisconsin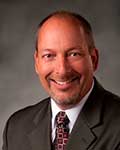 Westmor Industries named Jim Olson as its territory manager for Wisconsin. In this role, Olson will provide bobtail, refined fuel delivery truck, lube oil truck and truck services to customers in the state.
According to the company, Olson has more than 11 years of industry experience. He served in a leadership position at Como Oil and Propane from 1999 to 2005. He served the company again in 2011 through its acquisition in 2015 to ThompsonGas, where he worked in corporate safety compliance.
Olson currently serves as vice president of the Wisconsin Propane Gas Association's board of directors, as well as chair of its government affairs committee. He is also the treasurer for the Minnesota Propane Association's Propane Education, Promotion & Safety Council and a member of the National Propane Gas Association's government affairs committee.
Westmor Industries, headquartered in Morris, Minnesota, is a privately owned company with more than 300,000 sq. ft. of manufacturing space and 500 employees. It offers a variety of products used to store, transport and dispense petroleum, propane and other liquids and gases from pipeline to pump.

Allison Kral was a senior digital media manager at LP Gas magazine.