Worthington Industries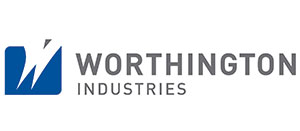 Worthington Industries is an industrial manufacturing company and global supplier of pressure cylinders delivering innovative solutions to customers that span many industries including industrial, construction, energy, agriculture, retail and transportation.
Founded in 1955, the company follows a people-first philosophy, making better solutions possible for customers, employees, shareholders and communities. Worthington operates 57 facilities in 15 states and six countries, sells into over 90 countries and employs approximately 9,000 people.
At this year's NPGA Southeastern Convention & International Propane Expo, Worthington will be featuring the SmartLid, which integrates the Otodata heating tank monitor into a protective lid. Designed with the technician in mind, the SmartLid offers easy installation, durable protection and optimal coverage. Stop by our booth or visit WorthingtonIndustries.com/SmartLid to learn more.
Phone: 614-438-3013
Email: customerservice@worthingtonindustries.com
Booth #615