Zenith Energy to develop LP gas storage in Mexico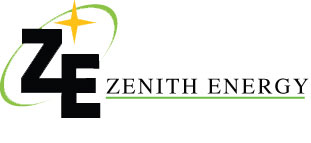 Zenith Energy, an international liquids and bulk terminaling company, signed an agreement with Cemex to market and develop existing logistics assets for oil storage and distribution in Mexico.
According to Zenith, the agreement allows it to develop certain Cemex facilities in Mexico for fuel and LP gas storage and distribution.
Cemex's facilities in Mexico include more than 90 storage and distribution locations, with most connected to the Mexican railroad network and many of them with unit train capabilities. Operational and dormant locations are included, Zenith adds. The development of these sites are not expected to interfere with Cemex's business activities in Mexico.
"Based on the advantaged locations in major metropolitan areas and the customer demand for reliable operating facilities in Mexico, we believe this solution will be very attractive to the market, particularly those looking for alternatives to uncertain and expensive pipeline projects," says Jay Reynolds, chief commercial officer for Zenith.
Headquartered in Houston, Zenith Energy owns and operates more than 15 million barrels of crude oil and petroleum products storage in Amsterdam, Ireland and Colombia. The company focuses on the storage and distribution for petroleum, refined products, natural gas liquids and petrochemicals.

Allison Kral is the former senior digital media manager for LP Gas magazine.