6 tank monitor best practices
Deploying a tank monitor requires more than simply making the purchase and collecting data. There are a number of factors to consider and steps to take once you've decided to integrate monitors into your business processes, says Roger Keyser, vice president of customer support at ADD Systems.
Keyser offered some tank monitor best practices at the company's 2017 Business Tech Conference in Lake Buena Vista, Florida.
1. Select a tank monitor vendor.
Do your research and determine which tank monitor vendor would best suit your propane business.
2. Identify which tanks/customers would benefit most with a tank monitor.
Choose which tanks will receive the monitors based on sporadic or unpredictable consumption, such as ones at vacation homes, or large amounts of consumption, such as at farms, construction sites, restaurants or hotels. Deploying tank monitors at faraway locations can also help improve your efficiency.
Deploying tank monitors will help improve your gallons per delivery and protect high-priority accounts from potential runouts, Keyser says.
3. Manage the process.
Before deploying the tank monitors, review the setups to make sure they're appropriate for the goals you're trying to reach.
Be sure to review the reserve values for each tank. For forecasting purposes, the reserve is used to help build in a safety factor for scheduling the next delivery, Keyser says. Reserve values are important for several reasons, one of which is if the consumer has a high consumption rate.
"I'm not saying eliminate your tank reserves when you get a tank monitor because they still have value," Keyser says.
Finally, make sure to fine-tune the usable and reserve values for each tank since they will be used daily with each new tank monitor reading received.
---
---
4. Deploy tank monitors in the field.
Make sure to review your tank sets for usable, reserve, K-factor, tank category and degree-day table. It's useful to keep track of the make, model, serial number and date of installation for each monitor deployed in the field. If the tank monitor does not provide that tracking ability, look for features within your back office to do so. Within the ADD Energy E3 software, use the customer log or the equipment tracking module, says Keyser.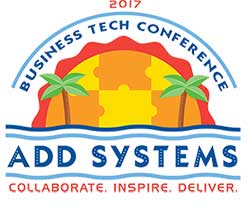 5. Review your select tickets process in regard to pulling ahead.
It's common practice for dispatchers to pull tickets more than 200 degree-days ahead as a planning tool or to prevent runouts, Keyser says. With tank monitors in place, that runout potential is eliminated, he adds.
Deploying a tank monitor doesn't mean you have to stop reviewing tanks after each delivery, though. Continuous review of ideals, K-factors and other variables is still needed to ensure maximum delivery efficiency, Keyser says.
6. Review benchmark statistic(s) after an appropriate time lapse to measure savings and benefits.
Record this data and use it to determine where you may want to deploy other tank monitors or what areas you'd like to improve on.

Allison Kral was a senior digital media manager at LP Gas magazine.