Aligning LP Gas magazine with your business needs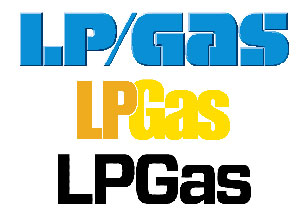 From one Brian to another, I echo the excitement of our LP Gas magazine redesign efforts.
It's been more than 10 years (November 2007) since the LP Gas design and editorial teams took a broad brush to these pages, introducing new features and a fresh new look. We've done that again here, but we've taken things a step further by updating our LP Gas brand logo. You have to go back to May 2003 for our last brand logo change.
Before finalizing any decisions, we had to hear from you, our readers, to know what you want and need from your industry publication. So, we asked you through a comprehensive online survey, one-on-one interviews, research and analysis.
Change is constant in everything, and our readers recognize that. They commonly associate the words "growing" and "changing" with the propane industry – whether that's growing in current or new markets, or operating in a changing energy environment. That translates into a larger link between our domestic propane market and the world market, which ultimately affects U.S. supply and pricing. We want to help inform our readers about supply issues as they pertain to their businesses, as well as provide educated messages that retailers can share with curious customers about the state of propane's supply and distribution system. We aim to do that through our Supply Points section.
Our third-party researcher learned about "a very diverse group" of propane retailers who comprise this industry and reach markets beyond residential. The diversity of markets only reinforces the versatile nature of the fuel you deliver to customers. It's the many uses for propane that we as an industry need to relay to customers, communities and decision-makers in government. Propane's diversity is reflected in our new On Your Markets section, which aims to showcase the industry's efforts to grow and build year-round demand, as well as satisfy our readers' desire for new ideas.
Human resources is all about the people. That's what Cathy Wallace told me as we brainstormed about a new page devoted to this part of your business. What's interesting about Cathy is she doubles as a propane retailer and as an expert in the field of human resources operations.
No one can argue with putting safety first. By a large margin, safety topped the list of our readers' content preferences. In response, we're increasing our safety coverage – introducing a monthly Safety Signals section, where we'll share news, tips and retailer best practices, and offering a 12-month safety column that will feature multiple industry perspectives.
With this new layout, we're also putting a stronger emphasis on the acquisition activity taking place in the industry today, the launch of new equipment and technology, as well as the people making news across the industry. If there's news happening at your company in any of these areas, please let us know so we can share it with the industry.
This is just a sampling of the new features and direction accompanying LP Gas' redesign. None of these enhancements and their monthly execution would be possible without our design team, which does so much behind the scenes. Pete Seltzer, vice president of graphic design and production, and Kim Traum, our art director, are responsible for the look and feel of the magazine as you make your way through the pages.
No matter how you choose to read your LP Gas each month, we hope you enjoy our new approach. Let us know how we're doing.
Photo: LP Gas Magazine
Brian Richesson is the editor in chief of LP Gas Magazine. Contact him at brichesson@northcoastmedia.net or 216-706-3748.