Bergquist introduces 2-day subscription shipping program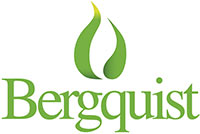 Bergquist launched Select Ship, a two-day shipping initiative for all customer deliveries in the contiguous United States, to the propane industry.
According to the company, the yearly subscription plan allows customers to receive propane equipment in only two days. Bergquist has a list of more than 60 items in stock and available for immediate shipping. If the company does not have the guaranteed items in stock at the time of a purchase or does not deliver items within two business days, customers will receive a 10 percent credit on those items, Bergquist adds.
"We have been frequently asked about this type of initiative through our ongoing customer communication," says Lauren Clark, vice president of operations for Bergquist. "Our commitment is to ship products quickly and correctly, and we felt that developing the Select Ship program was the best way to respond to our customers' needs and further carry out our core values."
According to Bergquist, the subscription includes free freight on all standard equipment, vent-free heaters and tankless water heater orders with no minimum.
Bergquist introduced Select Ship at the 2019 NPGA Southeastern Convention & International Propane Expo.
---
Watch to learn more about Select Ship.

Allison Kral was a senior digital media manager at LP Gas magazine.