Gas Equipment Company Inc.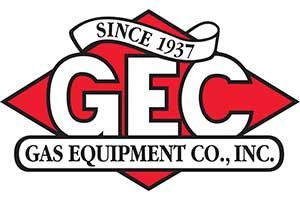 Gas Equipment Company is a RegO warehouse distributor of LPG in-process, transfer and control equipment. The company fabricates dispensers with high-differential pressure pumps, mini-skids or full-skid package systems to support demand for environmentally friendly autogas and cylinder-filling applications. The Integrated Services division offers mobile and stationary electronic metering and in-cab mobile computing solutions.
GEC will be showcasing the EA6010 Series Electronically Actuated Swing-Check ESVs for Bulk Plants. The product is designed for installation in liquid transfer lines at LP gas or anhydrous ammonia bulk plants to provide quick shut-off of liquid or vapor flow in the event of an accidental pull-away, line break or hose rupture. The valve comes fully assembled with the electric actuator, ready to install.
GEC will also showcase RegO regulators and valves, Blackmer and Corken pumps, Parafour dispensing systems, Liquid Controls electronic meters, BASE Engineering controls, Honeywell PE pipe fittings, Gastite FlashShield CSST, Algas and Ransome vaporizers, Rochester Gauges products, and Smart-Hose safety hoses.
Phone: 972-241-2333; Toll Free: 800-821-1829
Fax: 800-875-8553
Email: info@gasequipment.com
Booth #839