Gas Equipment Co. Inc.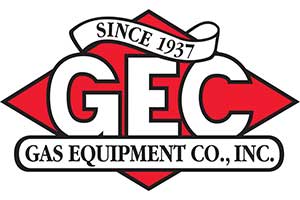 Gas Equipment Co. (GEC) is a warehouse distributor of LPG in-process, transfer and control equipment. The company fabricates dispensers with high-differential pressure pumps, mini-skids or full-skid package systems to support demand for environmentally friendly autogas and cylinder-filling applications. And the Integrated Services division offers mobile and stationary electronic metering and in-cab mobile computing solutions.
GEC will be introducing and demonstrating its new EZ-Link Office back-office software built specifically for the propane industry. It easily integrates with BASE Mobile computing systems, QuickBooks, Sage Business Works software, and other office and mobile systems. Designed for small- to medium-sized companies, EZ-Link Office is the low-cost solution that allows marketers to keep their familiar G/L accounting system while providing the flexibility that comes with web-based design.
GEC will also exhibit RegO regulators and valves, Blackmer and Corken pumps, Parafour dispensing systems, Liquid Controls electronic meters, BASE Engineering controls, Honeywell polyethylene pipe fittings, Gastite FlashShield corrugated stainless steel tubing, Algas and Ransome vaporizers, Rochester Gauges products and Smart-Hose safety hoses.
Phone: 972-241-2333 or 800-821-1829
Fax: 800-875-8553
Email: info@gasequipment.com
Booth #937