Gas Equipment Co. Inc.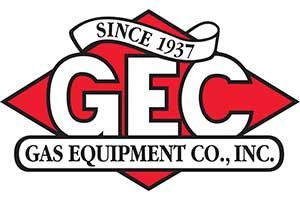 Gas Equipment Company is the oldest warehouse distributor of LP gas in-process, transfer and control equipment operating in the United States. Our goal today is to provide our customers with the best American-made products at competitive prices with the experience and knowledge of our employees to support them. Gas Equipment Co. has been fabricating dispensers, high-differential pressure pumps and mini-skid or full-skid package systems to support the demand for environmentally friendly propane Autogas for marketers. Our integrated services division is a national leader of mobile and stationary electronic metering and in-cab mobile computing solutions, increasing marketers' operating efficiencies and economies.
At the National Propane Gas Association's Southeastern Convention & International Propane Expo, Gas Equipment Co. will showcase a variety of propane equipment from premier American manufacturers. We will feature RegO regulators and valves, Blackmer & Corken pumps, Liquid Controls electronic meters, Parafour Autogas dispensing systems, Perfection PE pipe fittings, Gastite Flashshield CSST, Algas & Ransome vaporizers, Rochester Gauges, Smart-Hose safety hoses and Centeron remote tank monitoring.
Phone: 972-241-2333 or 800-821-1829
Fax: 800-875-8553
Email: info@gasequipment.com
Booth: 839