In the Know: Examining propane in the Inflation Reduction Act
In the Know is a monthly partnership between LP Gas and Propane Resources. Our focus this month is on the latest legislation impacting the propane industry: the Inflation Reduction Act of 2022, addressed by director of marketing Scott Slocum.
---
QUESTION: What does the propane industry need to know about the Inflation Reduction Act of 2022?
ANSWER: Signed into law by President Joe Biden on Aug. 16, the Inflation Reduction Act of 2022 provides talking points for congressional Democrats who justifiably have been concerned about possible loss of control of the House of Representatives and perhaps a tilt to the right in the Senate.
Candidate Biden made promises to address the issues of rising health care costs, increased energy expenditures and steps to combat climate change. However, Biden's polls have steadily shrunk since taking office 19 months ago as inflation ballooned; energy prices on gasoline, diesel and other fossil fuels moved higher; and medical expenses continued to rise.
Not a single Republican voted to pass this $739 billion legislation, but sufficient numbers of congressional Democrats were able to push it through the House, and a single deciding vote by Vice President Kamala Harris tipped the scales to a very narrow Senate win.
Who will enjoy the benefits of this new set of standards? Obviously, the party in power, as will middle-class and lower-income citizens. The expenditure is to be covered with higher corporate taxes, a heavier tax burden on wealthy Americans and IRS enforcement of tax collections.
Propane's place
The questions people in our industry are asking:
Whom does this massive piece of legislation serve?
How is the propane industry going to be affected?
Electrification is sprinkled throughout the legislation, but does the "E" word mean that fossil fuels will be disappearing in the near future? No.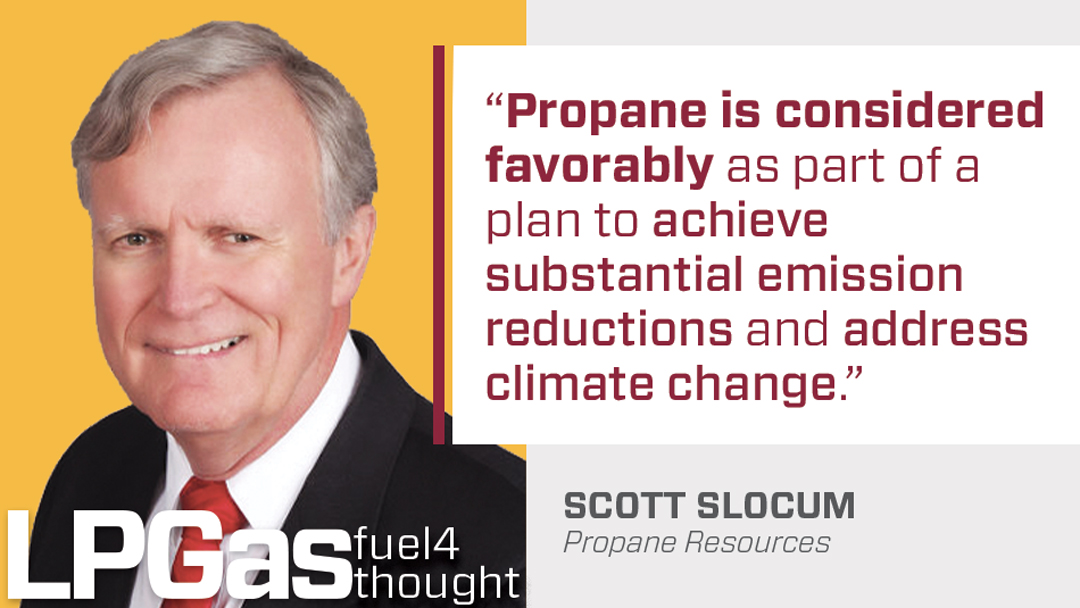 The law reworks some energy standards set in 1986. Coal mining and coal-powered electricity-generating facilities will see significant impacts. There's a push to give credits for hydroelectric, geothermal and renewable energy sources from wind, solar and biomass, as well as battery storage technology. There are tax credits for better doors, windows and insulation to incentivize energy efficiency.
For propane (and natural gas), the standards encourage efficient water heaters and furnaces, as well as energy audits that prove efficiency improvements, allowing for credits through retrofitting.
Propane (liquefied petroleum gas) is mentioned as one of the acceptable clean-burning fuels for vehicles. Autogas will remain an option.
This article cannot possibly cover all of the fuel-related elements of the Inflation Reduction Act of 2022. Simply know that propane is considered favorably as part of a plan to achieve substantial emission reductions and address climate change.
---
Scott Slocum is the director of marketing at Propane Resources. He can be reached at scott@propaneresources.com or 913-262-3393.