It's not just about the labeling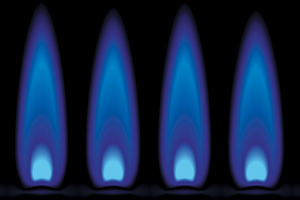 Over the last few weeks, articles have been published clarifying the Occupational Safety and Health Administration's (OSHA) container labeling regulation. But there is more to the story than just the labeling portion.
Originally released in 1983, OSHA's Hazard Communication Standard intended to communicate with employees their "right to know" about hazardous chemicals in their workplace. It (1) prompted companies to develop a written program explaining how they will comply with the standard; (2) required companies to develop a hazardous chemicals list; (3) instituted the requirement for material safety data sheets (MSDS) to provide that communication; (4) promulgated a communication with contractors about potentially hazardous chemicals at a worksite; and (5) required a method to address non-routine tasks. This program included the requirement for container labeling.
Fast-forward to March 2012, when OSHA updated the regulation to align with the Globally Harmonized System of Classification and Labeling of Chemicals (GHS), adopted by 67 nations worldwide. This is done in order to provide a common and coherent approach to classifying chemicals, reduce confusion and increase understanding of the hazards, facilitate training and help address illiteracy issues worldwide.
The changes were relatively simple and became effective in May 2012, 60 days after being published in the Federal Register. The new rule gave employers essentially 24 months to prepare to train and another 18 months to become fully compliant.
The changes? All MSDS in existence became void in favor of new safety data sheets (SDS), now written in a standardized 16-section format. Now, for the first time in history, all SDS are virtually the same in formatting. New to SDS and labels are two "signal words" – warning and danger – that signal to the employee a specific set of criteria. In addition, SDS and labels now require the use of pictograms to alert the employee to another specific set of criteria. So you see, virtually all existing MSDS and labels have to be replaced.
Keep in mind, while implementing the changes where labeling is concerned, if you labeled it before, you label it now. There are no additional labeling requirements.
This entire exercise gives employers the opportunity to update their hazard communication program for their employees. There are only five things you need to do.
Learn about what has changed to the hazard communication regulation. The major changes involve safety data sheets and labels, effective Dec. 1, 2015. You can go to your favorite search engine and type in "hazard communication" or "29 CFR 1910.1200."
Review and update your hazardous chemicals list.
Train your employees about the changes to the program.
Replace current MSDS with SDS in the 16-section format.
Implement new container labeling, showing the appropriate pictograms and signal words.
So, you see, it's not just about the labeling. The intent is to improve the quality and consistency of hazardous chemical information, to reduce confusion and make it safer for employees to do their jobs.
Remember, you wouldn't go looking for information that could have prevented an accident, say, after you have ingested a chemical or have it in your eye.
After all, isn't safety about the people and sending them home each day as good or better than they arrived?
Mike Walters is vice president of safety and training for Superior Energy Systems Ltd.