Autogas specialist honors his wife on the racetrack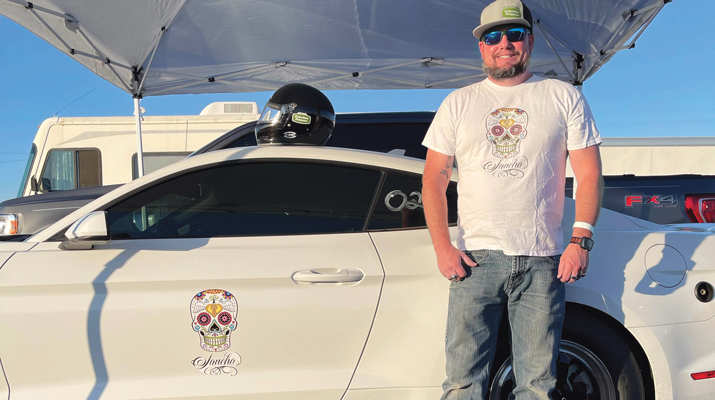 John Barnett has jumped out of an airplane – twice. Yet, getting behind the wheel of a 2020 Ford Mustang EcoBoost running on propane and racing it for the first time made him more nervous than that leap from 13,000 feet.
There are just too many emotions surrounding that white muscle car and what it represents. The car belonged to his wife of eight years, Leandra, who died this past December after battling liver disease. She drove the car every day to her job at U-Haul.
"I told her when she was in the hospital that I was going to build the car," Barnett says. "She said to me, 'Just try to be financially responsible for a little while.'"
Growing up in Southern California, Barnett loved cars. He admired his dad's 1952 Chevy panel truck. After high school, he built and resold classic cars. That love for cars never waned as he grew older, and he carried it into his professional life. Now with Suburban Propane, Barnett, a 2018 LP Gas Rising Leader, promotes autogas as a fleet fuel.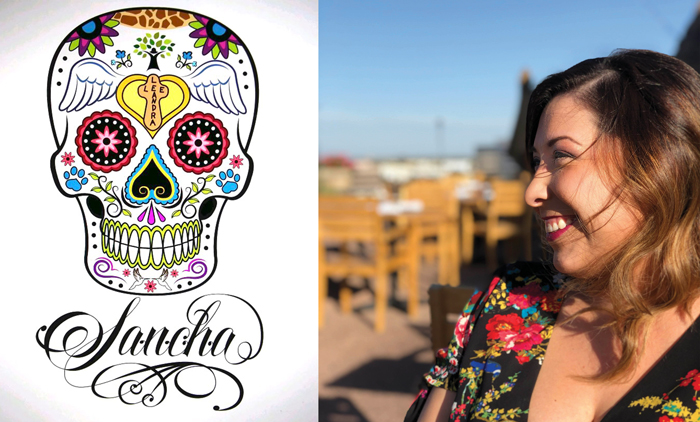 Legacy car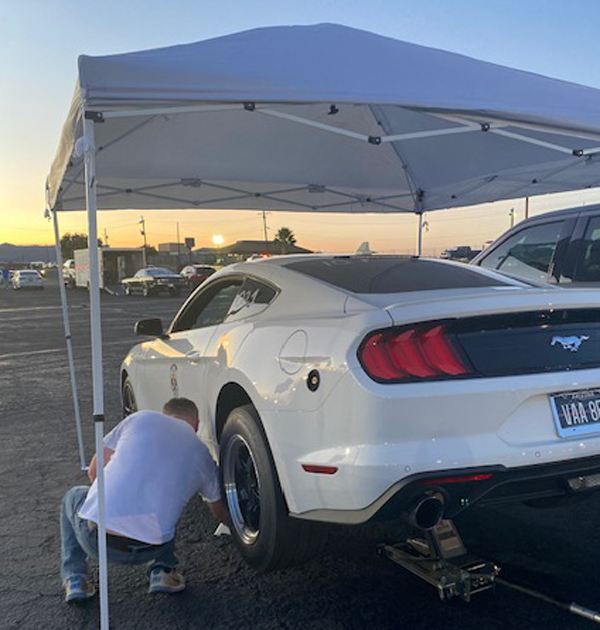 Barnett thought the best way to honor his wife would be to turn her everyday car into a legacy racecar and call it Sancha, a name that created lighthearted banter between them. That name now adorns the car as part of a colorful Dia de los Muertos (Day of the Dead) sugar skull logo – designed by a friend – that is filled with sentimental illustrations.
It only made sense for Barnett to drive the car in an official event.
"This is a really big day," he says on the day of the drag race, a "test and tune" event on a quarter-mile track in the Phoenix area. "I'm able to race the car on a personal level, and I'm tying business into it as well."
Barnett says Leandra would have given him a hard time about running her car on propane, with her knowing how he "eats, sleeps and breathes" it.
But, make no mistake, propane isn't just a fuel for vehicle fleets. It's also a racing fuel.
"I'd like to take the car out and really show the racing community what propane can do," Barnett says. "Propane actually is a really good fuel for the racing industry."
Barnett describes the car in detail: How it features a 2.3-liter EcoBoost four-cylinder engine with an NX2 turbocharger, matching performance exhaust, 10-speed automatic transmission and "really big tires" (Mickey Thompson 28 x 11.5 x 17 drag slicks).
"The thing that makes this car unique is I'm getting V-8 power with a four-cylinder [engine]," says Barnett, describing how propane's cold-temperature characteristics and high-octane rating (between 108 and 125) fit so well in a high-performance engine, which in his case uses a Roush cold air intake and Stag propane system.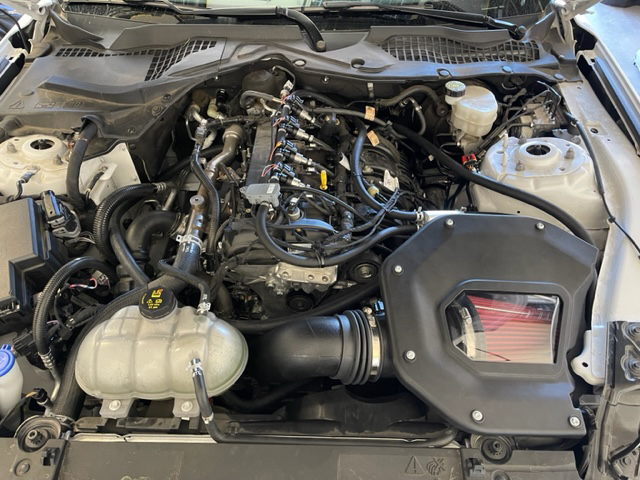 One with the car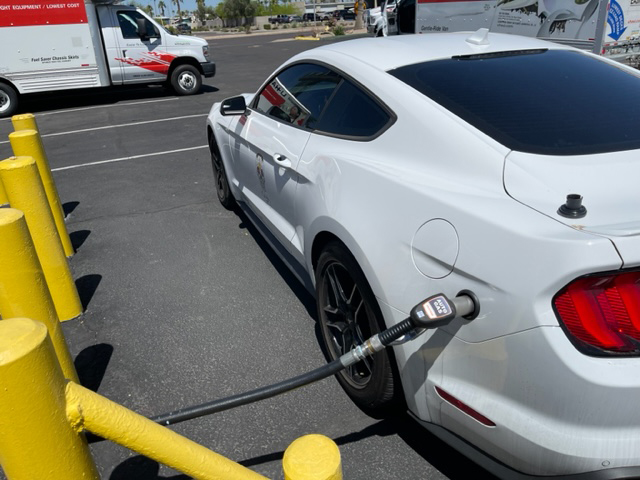 When Barnett pulled his car to the starting line, the track announcer called attention to the Mustang running on propane. It was time to race.
"The car performed exactly the way the car should have performed. Everything was great with the car," he says in the days after the race. "I, however, need a lot of practice."
Barnett says he gained more respect for the drivers who race their cars on a regular basis and make the process look easy. He equates the experience to golf – learning the game takes time. And there will be another time.
"Showing up was a win for me," he says.
In so many ways.
All images courtesy of John Barnett
Brian Richesson is the editor in chief of LP Gas Magazine. Contact him at brichesson@northcoastmedia.net or 216-706-3748.