Clarifying OSHA's revised propane container labeling requirements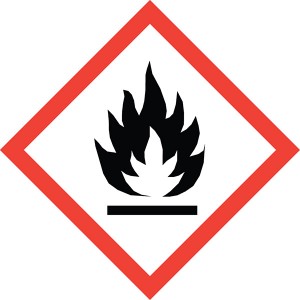 Revised propane container labeling requirements from the Occupational Safety and Health Administration (OSHA) have caused some industry confusion.
The issue came to a head Dec. 1 when propane marketers were forced to comply with OSHA's new labeling standards. But let's back up for a minute – and pardon the onslaught of acronyms.
The discussion about propane tank labeling requirements is based on something called the Globally Harmonized System of Classification and Labeling of Chemicals (GHS) – a system to which the United Nations adheres. OSHA decided in 2012 to align its own Hazard Communication Standard (HCS) with this global system. The overall goal is to provide information that will help protect employers and employees who work with hazardous chemicals.
Separate standards
OSHA's effort to modify its standard reveals a clear distinction between U.S. and global regulations, says Sarah Reboli, director of regulatory affairs at the National Propane Gas Association (NPGA). Some propane industry companies are international shippers and must comply with the GHS regulations. Others do not.
"I don't want Sarah's Retail Propane to go online and Google the GHS system and think that's the regulation they need to be aligned with because that's not true," Reboli says.
OSHA's system has been in place since 1994 but revised to more closely reflect GHS. That shift required major changes in the areas of hazard classification, safety data sheets and labels. It seems container labeling, though, has drawn the most attention within the propane industry.
NPGA has received a good deal of questions about the matter, Reboli reports. Maybe that's not exactly surprising, then, considering OSHA's HCS 2012 regulations take up about 200 pages.
"The biggest misconception we've had to address is the scope of the regulation," Reboli says. "It's just reiteration of the rule of thumb: If a container had an OSHA label last year, it should have one this year. It didn't expand the scope of containers subject to it. People are also confused as to which agency is responsible for this and which one may issue a citation. This is not a DOT (Department of Transportation) issue; it's an OSHA issue."
A container subject to DOT requirements is not automatically subject to OSHA requirements, Reboli adds. But because OSHA oversees the workplace environment, a propane container in transportation to a workplace would be subject to both DOT and OSHA requirements. Containers in the field at a residential customer location or any other area beyond the workplace, though, are not impacted by the regulations.
Labeling changes
OSHA requires labels for hazardous materials, with the responsibility falling on the propane marketer – that's nothing new. But the content displayed on these labels has been revised with the move to align more with GHS. That's why some propane containers required new labels, which now must include a product identifier, signal word, pictogram, hazard statement, precautionary statement and the name and contact information of the chemical supplier.
"It's not requiring you to collect information you haven't had before or share information you haven't shared before," Reboli says. "It's just changing the display of that content."
Safety data sheets, formerly known as material safety data sheets, also changed with the updated HCS. Sixteen specific sections are now required for all hazardous chemicals in the workplace, and they must appear in a specific order for employees to access easily.
Training and implementation of these elements have taken place over the last couple of years, but resources are still available to the propane industry. NPGA has a 10-page white paper on the updated standard, and OSHA offers helpful materials.
5 things to know about the OSHA HCS 2012 regulation
1. The Hazard Communication Standard (HCS) 2012 updates four elements of OSHA's HCS requirements, including written hazard communication programs at the workplace, employee training, safety data sheets and labels.
2. HCS 2012 does not expand the scope of containers that must be labeled. If it had an OSHA label prior to HCS 2012 regulation, it must have a HCS 2012 label today.
3. HCS 2012 requires more specific information on labels than previously required and changes how that information is displayed.
4. HCS 2012 is an OSHA regulation applicable to the workplace environment and is enforceable by OSHA only. It does not regulate transportation or involve DOT regulations.
5. The compliance deadline for HCS 2012 labels was Dec. 1, 2015.
Source: NPGA
Brian Richesson is the editor in chief of LP Gas Magazine. Contact him at brichesson@northcoastmedia.net or 216-706-3748.