Overcome obstacles masking company exposures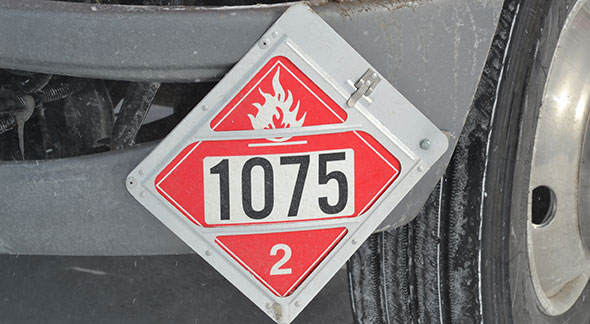 Every so often, I run into marketers who are frustrated with safety situations out of their control.
Some even feel that an incident caused by a do-it-yourselfer performing unqualified work on a propane system, while tragic, is unpreventable.
While we can't always prevent stupidity or bad-faith decisions on the part of our customers, apathetic attitudes ignore exposures and sustain situations that may put the public, our industry, other marketers and suppliers at liability risk. Such costs are too high to ignore without warning.
I have a marketer friend who correctly points out the impracticality of some proposed safety requirements when related to the number of actual incidents. Hundreds of millions of barbecue cylinders, as well as residential, industrial and commercial tanks, are filled safely every day. Certainly this is a record to be proud of.
That said, after an incident, we know plaintiffs commonly file allegations of negligence against propane suppliers, as well as against associated equipment and product suppliers, in an effort to subrogate their loss.
Propane marketers must carry large limits of liability, and those limits are attractive targets. Blaming the gas company for all incidents, regardless of cause, is a huge exposure for the entire propane industry. It is not always about who was at fault, but rather about who will pay the damage.
This makes marketer on-site awareness, management follow-up and customer communication key factors in identifying risk and resolving unsafe situations.
Hopefully, a delivery driver who sees a safety or compliance issue at a customer location reports the situation to his manager. The manager then has a choice to address it or not due to workload, perception of limited exposure, high cost of compliance or level of customer resistance.
There is danger in ignoring a known issue. If an incident never occurs, was the issue relevant? The answer is always yes. If not addressed, it remains an open-ended exposure, and open-ended exposures eventually do come home to roost – sometimes even after you lose the customer.
I see the high cost of compliance as a deal breaker in many safety situations. For example, some non-owned commercial tanks over 4,000 gallons remain out of compliance on required internal valve requirements designed to prevent accident severity in the event of a pull-away. Some marketers have been reluctant to push for compliance over fear of losing the load. While I agree the odds of a pull-away are rare, history tells us pull-aways happen under the right conditions, such as extended hours of service, ignoring training, distractions or stress.
On residential systems, I find some propane gas system checks are never performed because the consumer doesn't want to pay for the service or won't let the gas company into the house. The latter could be due to housekeeping or some other nefarious enterprise in the basement.
Does the account revenue justify the exposure of not being able to document system integrity or other unknown exposures? How would you know if you don't look? After an incident, these customers have a history of making bad-faith allegations against the gas company for failure to comply with industry best practices and claim they never received adequate warning material.
Speaking of warning material, some situations call for specifically addressing a problem in writing. I recommend you communicate with your customers specifically about safety situations that have come to your attention. I understand that not all customers are going to comply, but your efforts to warn should be notable.
It is less important that you draw a line in the sand ("comply or we'll pull the tank") than it is to advise the consumer on the record to do the right thing. It may not prevent an incident, but you will have identified an exposure for the customer and given reasonable advice within your authority.
At your next safety meeting, I recommend you discuss safety gray areas and the best way for your company to communicate with reluctant customers about legitimate safety concerns.
---
Jay Johnston is an insurance executive, safety management consultant and inspirational safety speaker in the propane industry. He can be reached at jay@thesafetyleader.com or 612-802-0663.