The growth of digital technology in the propane industry
There's always room to learn. That's a philosophy I've carried throughout my career as a digital media content producer.
It's a philosophy that applies to the propane industry, too.
While the industry follows a more traditional route when it comes to technology, I've reported on how it is slowly adopting new technologies, whether it be conventional technology, such as tank monitors, or more progressive technology, such as online customer service portals.
Before I get too carried away, here's some of my background. I graduated with a degree in magazine journalism from Ohio University in May 2014, and I've been a member of the LP Gas team since 2015. Throughout my career, I've worked and traveled for a variety of industries, which has helped me grow both personally and professionally.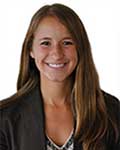 As senior digital media content producer, I maintain the LP Gas website, send e-newsletters, travel to industry-related events, write feature stories and manage LP Gas' social media accounts. I've become very familiar with the propane industry, and what I find both endearing and challenging about the industry is that it's deeply rooted in tradition. So many retailers have kept operations in their families for generations, and it's wonderful to see that close-knit dynamic. The challenge is a lot of people don't want to change their business strategies, or what's working for them, despite new technology opportunities.
The goal of my column is to open retailers' eyes to the digital and technological opportunities, whether it be something they can implement immediately – like a social media strategy – or something that takes more time. I've learned that this industry is incredibly hard-working, and despite the challenge of learning something new, retailers are open to trying new techniques if it means improving their businesses, employee safety and customer service.
I want retailers to learn about new ways to increase efficiencies, grow gallons and improve the industry as a whole. Through interviews with industry professionals, industry organizations and propane retailers, as well as through my travels to propane industry events, I plan to cover a different digital topic each month.
So even if you're a longtime propane industry veteran, or someone who's completely new to the industry, stay tuned each month for my digital technology column. I aim to uncover what's new, innovative and exciting, and I hope you'll learn something, too.
---
Allison Barwacz is senior digital media content producer for LP Gas magazine. She can be reached at abarwacz@northcoastmedia.net or 216-706-3796.

Allison Barwacz is the digital media manager for LP Gas magazine. Contact her at abarwacz@northcoastmedia.net or 216-706-3796.