Warm Thoughts Communications adds VP of propane marketing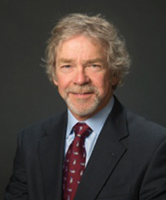 Warm Thoughts Communications, a marketing agency that serves the retail energy industry, hired Tom Jaenicke to be its vice president of propane marketing services. Jaenicke will lead the company's efforts to expand its services to the propane industry.
Jaenicke has more than 30 years of experience in sales and marketing for propane retailers, manufacturers and service providers. He founded NRG Distributors, a wholesale equipment distribution company now owned by Ray Murray Inc., and served as vice president of operations and vice president of sales and marketing for Ferrellgas. He also founded ATomiK Creative Solutions LLC about a decade ago as a platform for marketing services, technical advice and continuing education solutions to energy companies. He serves as an LP Gas magazine columnist and on the magazine's editorial advisory board.
Photo: Warm Thoughts Communications