LP Gas wage survey gauges industry response to labor pressures
Numerical results of LP Gas' 2022 wage and benefits survey are compiled here.
Results include demographic information, average base wages by management and non-management positions, additional compensation by position, and benefit offerings.

This special report is sponsored by: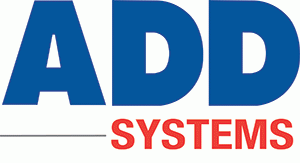 ---
Much has changed since LP Gas last conducted a wage and benefits survey in 2016.
The COVID-19 pandemic has changed the way the labor force thinks about compensation and work-life balance. The ensuing Great Reshuffle – in which employees have voluntarily left their jobs en masse – has forced employers to reconsider what it takes to find and keep good workers. Inflation has only heightened the challenge of offering competitive compensation packages.
For the propane industry, and the trades as a whole, these occurrences have only exacerbated existing labor trends. The demand for qualified labor continues to outpace supply.
Results of our survey are intended to help propane marketers benchmark their wages and benefits during this disruptive time in the labor market.
Method and retailer profile
LP Gas surveyed propane retailers online throughout June and July and brought in about 100 responses. We asked retailers to report wages for the management and non-management positions relevant to their operations, recognizing that roles can vary widely depending on the size and scope of the operation.
Base wages, excluding additional compensation, are reported as annual salaries for management positions and as hourly wages for non-management positions. We break out base wages by region, company type (single- or multi-state independent) and size (gallon sales and employee count).
We also asked retailers to report annual additional compensation across all positions.
All survey respondents are independent retailers, and 83 percent of those operate in a single state.
Nearly 80 percent of companies that responded to the survey employ fewer than 50 people, and the majority of companies surveyed – 60 percent – sell 1 million to 5 million gallons of propane annually. Retailers that sell above 5 million gallons represent nearly 20 percent of the total.
Regionally, marketers in the Midwest are best represented, accounting for 38 percent of the total. Retailers based in the South represent 29 percent, while Northeast retailers represent 19 percent. Response from the West was the lowest, accounting for 14 percent.
Wage inflation
Retaining good employees amid wage inflation is a business challenge Chris Caywood, co-owner of Michigan-based Caywood Propane Gas, says keeps him up at night.
"There's a minimum price of admission on retaining an employee," he says. "If an employer believes wage inflation is 'x,' but they can get away with 'x minus y' because the employee knows them and doesn't want to move, they do so at their peril.
"[My employees have] their own expenses, they have loved ones, they have a business duty as an employee to look out for themselves."
Since the pandemic began more than two years ago, Caywood Propane Gas has raised wages to attract and retain quality employees.
Nearly 90 percent of survey respondents have done the same, raising wages by 12 percent on average during a two-year time frame. Respondents in the West say they raised wages by an average of 18 percent during the past two years. Reported pay raises in other regions – the Midwest (12 percent), South (10 percent) and Northeast (11 percent) – are roughly on par with the average.
Propane Ninja, a cylinder delivery and exchange company in central Florida, went so far as to revamp its compensation structure to attract and retain talent in the challenging driver segment. Instead of an hourly rate, drivers for Propane Ninja now earn a base wage plus commission determined by gallons delivered.
Mike Dodd, CEO, says the measure allowed Propane Ninja to move its drivers from a middle-of-the-pack pay rate to above the local market rate.
To offset additional compensation costs, the company uses technology to improve routing efficiencies. Dodd estimates that propane cage monitoring technology has led to a 20 to 25 percent savings across the company's routes. Some of that profitability goes toward higher pay for the drivers.
Caywood also prioritizes digital processes to improve efficiency, enabling the company to offer highly competitive pay and make room in the budget for wage inflation.
In addition, the company has made tough choices about marketing expenses and passed on some costs to customers, says Caywood. Central to that decision has been a heightened effort to communicate with customers about the value the company offers for the price.
The value of benefits
When leaders at New York-based Paraco Gas speak to their teams, they define compensation as a total package that includes benefits, not just an hourly rate or a salary.
The company has worked to expand that package over the past couple of years. It includes strong health care coverage and a 401(k) but also fewer common benefits like parental leave for parents with newborn children and a paid day off for those who want to participate in community service, explains Christina Armentano, COO and executive vice president.
We asked survey takers to quantify additional compensation (excluding base wage) offered to various positions annually. Executive-level managers, owners and sales personnel earn the most in additional pay, generally exceeding $30,000 per year. Area/regional managers and district/operations managers earn in the $20,000 range. Data shows office managers, and most hourly employees, earn under $10,000 per year in additional compensation. Among hourly positions, delivery drivers earn the most, with average annual additional compensation upwards of $9,000.
Whereas the vast majority of survey respondents (87 percent) report raising wages to attract and retain employees over the past two years, far fewer report adding benefits like more paid time off (25 percent), increased health care coverage (21 percent), flexible hours (21 percent), signing bonuses (13 percent) or increased 401(k)/pension contribution (13 percent).
Kaitlyn Olsen, human resources manager of Christensen Inc. in Washington, approaches benefits with an attitude of "never assuming we got it right and always looking at how we can make it better."
Heading into next year, Christensen will implement its "Thriving Team Members" initiative to support retention. From a human resources standpoint, this involves evaluating benefits during renewal periods to offer the right ones and surveying employees for satisfaction.
For Propane Ninja, adding the right benefits improves employee satisfaction while simultaneously advancing business objectives. All Propane Ninja employees receive a performance-based bonus for meeting weekly goals, and because the company asks employees to work from the office, the company reimburses gasoline for commutes, helping to offset high fuel costs for employees.
Winning on all fronts
Company culture introduces an art to the wage and benefits calculus that may be harder to quantify but proves no less vital to maintaining a productive and satisfied workforce.
Caywood first defines his business values and then ensures they align with those of employees. The process begins during recruitment and continues throughout an employee's tenure. Each week, says Caywood, the company holds a "Be Better" all-hands videoconference during which good performance is celebrated and missteps are framed as opportunities to learn and grow as a company.
The meetings practice one of Caywood's core business values – self-reflection. Encouraging work-life balance and allowing employees some flexibility in their schedules reinforce employees' ability to spend time in self-reflection, which allows them to live and work with purpose. A self-reflective employee, in turn, makes valuable contributions to the business, explains Caywood.
Whatever a company's business model, management style or values, Caywood believes authenticity can guide leaders toward success in the current labor environment.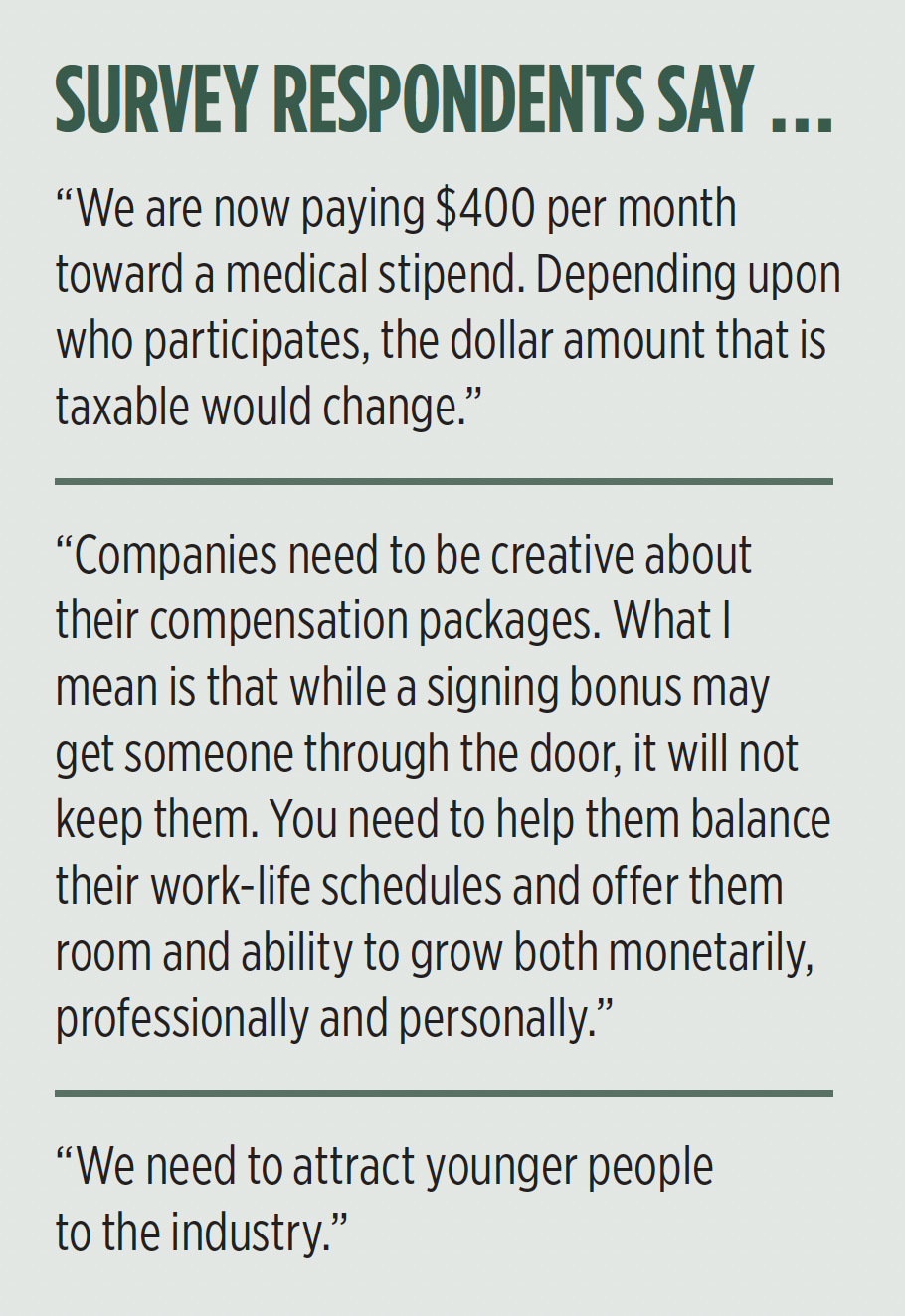 "Be authentic about your value system and your retention efforts and how you work with people," he says. "Be honest with yourself about what it's going to cost to keep good people."
Armentano of Paraco echoes Caywood's sentiment, especially as companies navigate new ideas about the "when, where and why" of work.
"We have a workforce now that is very different, that is used to working very different hours," she says. "How do we as an organization potentially adjust and shape and not fight against that is a reality with certain pockets of talent? How do we adjust as a company and not expect everybody just to adjust to us?"
Of survey respondents, 39 percent say they offer flexible hours as a benefit, and 13 percent offer work from home to their employees.
For Paraco, work from home emerged as a response to emergencies like power outages that require operations to quickly pivot to a new location. During the pandemic, that temporary or seasonal setup evolved into a permanent arrangement for some Paraco employees, says Armentano. The company even offered its first fully remote managerial position to an employee outside the Northeast due to the data-driven, analytic nature of that role.
In any industry, says Armentano, employees want to be heard.
"If you have an organization that truly listens to what is being said by the team, and then you decide to make changes within your organization based on that feedback, that's a home run," she says.
Christensen has implemented skip-level interviews, where executives and employees are randomly paired to meet and discuss the business. The initiative opens the door for candid conversation and operations improvements, says Olsen.
At Propane Ninja, clear expectations and recognition for a job well done go a long way toward employee satisfaction. Quarterly, the company takes a Friday afternoon to get together and celebrate. Top performers receive awards.
It's part of a multi-faceted approach to compete in a competitive labor market.
"You need to win with benefits, you need to win with pay structure, and you need to win with company culture," says Dodd.